Wednesday, September 20, 2023
Top Team-Building Activities in Columbus, GA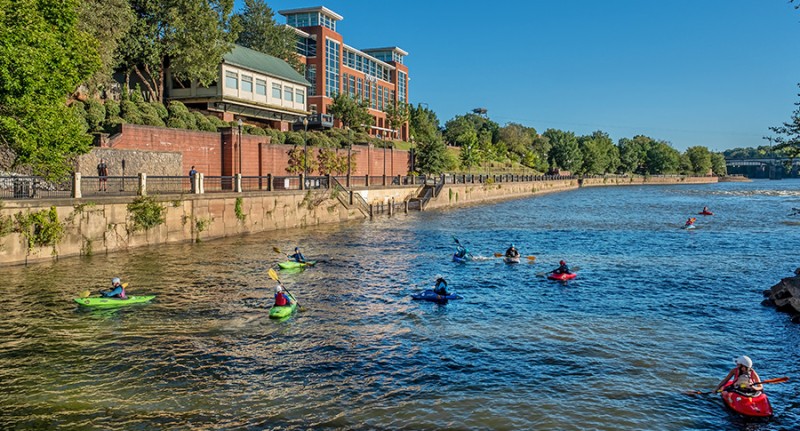 In the heart of Columbus, GA, a haven of camaraderie awaits your group. There's an array of outside-the-box things to do to help your attendees form a closer bond, boost morale, and have some fun!
Here are the top, only-in-Columbus team-building activities while meeting or gathering in Georgia's second-largest city.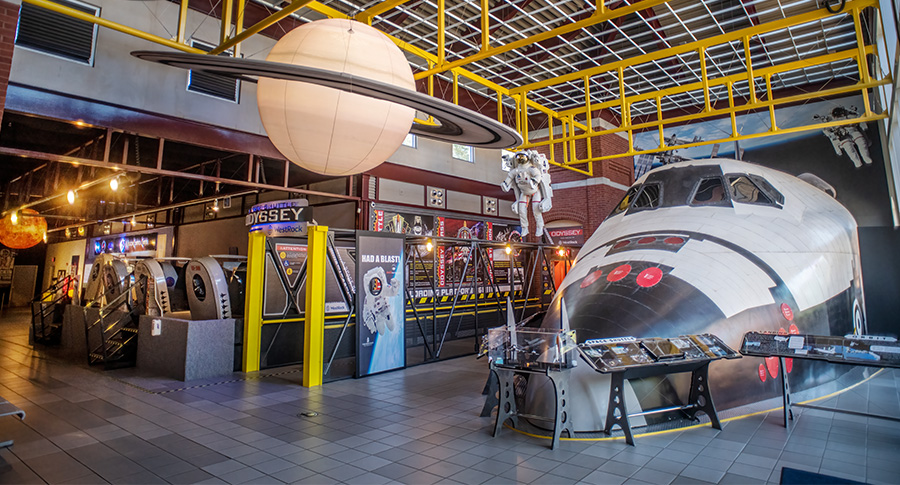 Coca-Cola Space Science Center
Experience the stellar side of Columbus when you bring your group together for an out-of-this-world team-building activity at the Coca-Cola Space Science Center (CCSSC), Georgia's only science center and museum facility dedicated to providing experiences in astronomy and space science for visitors. The Center offers engaging hands-on activities for groups that foster teamwork, including the most popular: learning, building, launching, and testing a paper air rocket. Or your attendees can work together to complete a fun scavenger hunt around the exhibit gallery to learn the history behind the more than $20 million-worth of artifacts at the CCSSC. Another option for groups is taking part in the Mars Communication Challenge!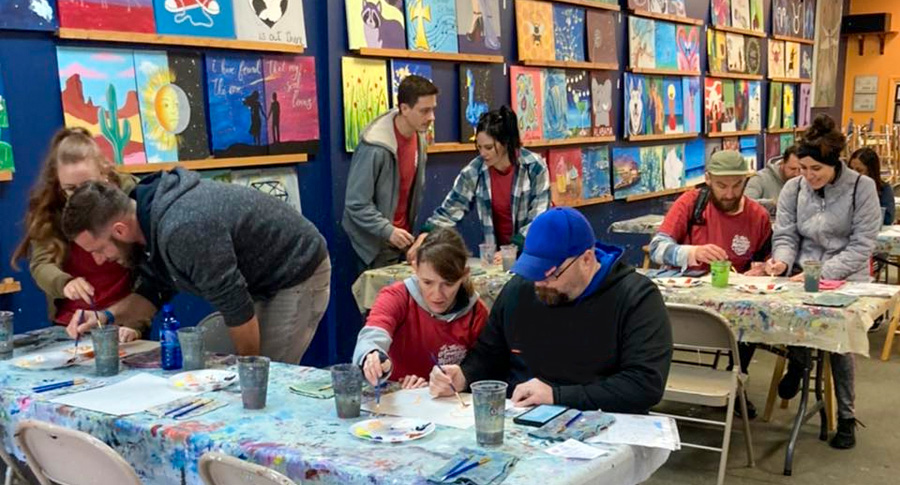 Brushes & Beverages
If your attendees are feeling inspired after experiencing the sophisticated side of Columbus while taking in the art or meeting at one of our renowned museums, bring them together and bring out their creativity with a kick by taking an adult painting class at Brushes & Beverages. Whether your group includes first-time or seasoned artists, everyone can create their own masterpieces with the help of a skilled instructor and each other! As your attendees swirl their paintbrushes and embark on an art adventure filled with colors and canvases, they can enjoy refreshing sips of their favorite beverages.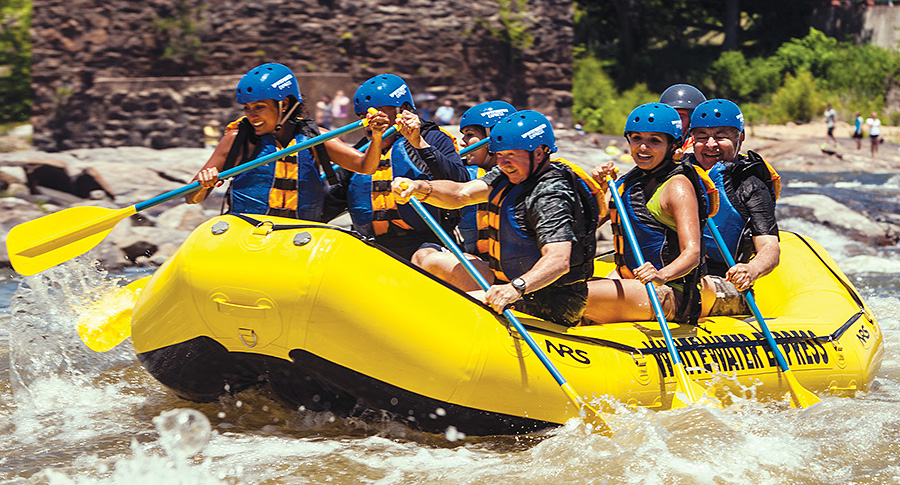 Whitewater Express
Does your group want to experience the wild side of Columbus? Plan a rafting excursion with Whitewater Express. Located in the Uptown Meeting District, this premier river rafting outfitter offers thrilling trips down the Chattahoochee River, the longest urban whitewater course in the world! There are different rafting trips to choose from, so you can plan the right one for your group's endurance level. During the adventure, your team will learn how to work as a unit, get wet, and enjoy a lot of laughs on the rushing waters of the course, described as being as "wild as Colorado and as warm as Costa Rica."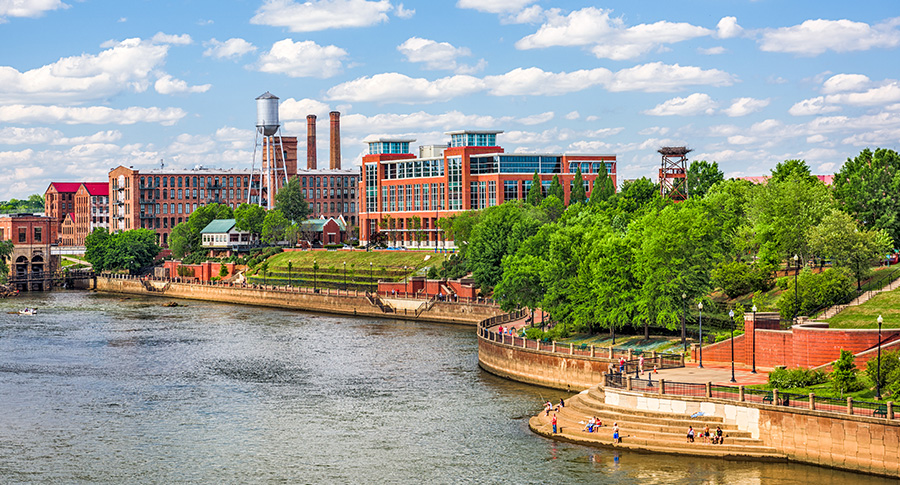 RiverWalk GeoTour
Your group can experience the scenic side of Columbus by going on a RiverWalk GeoTour on the Chattahoochee RiverWalk, a beautiful 15-mile linear park skirting the cityscape. This fun outdoor adventure game is similar to a treasure hunt, requiring attendees to work together using GPS and other navigational techniques to locate hidden containers called geocaches. As your attendees search for these, they can bond with each other, explore nature, and capture memories by taking pictures to share online about their meeting or event in Columbus. From beginning to end, your attendees will bond as a team as they discover newfound skills in communication and collaboration.
Build a Stronger Team in Columbus
If you're ready to form lasting connections between your attendees with team-building activities, Columbus, GA, is the place to do it. Reach out to the VisitColumbusGA team or submit your RFP to start planning a memorable meeting, event or reunion in our one-of-a-kind destination.
Categories: Meetings