Saturday, October 1, 2022
Top Local Farms in Columbus, Georgia
Top Local Farms in Columbus, Georgia
Love agritourism? Columbus, Georgia is an ideal place to #GoAllOut with a tour of these top local farms!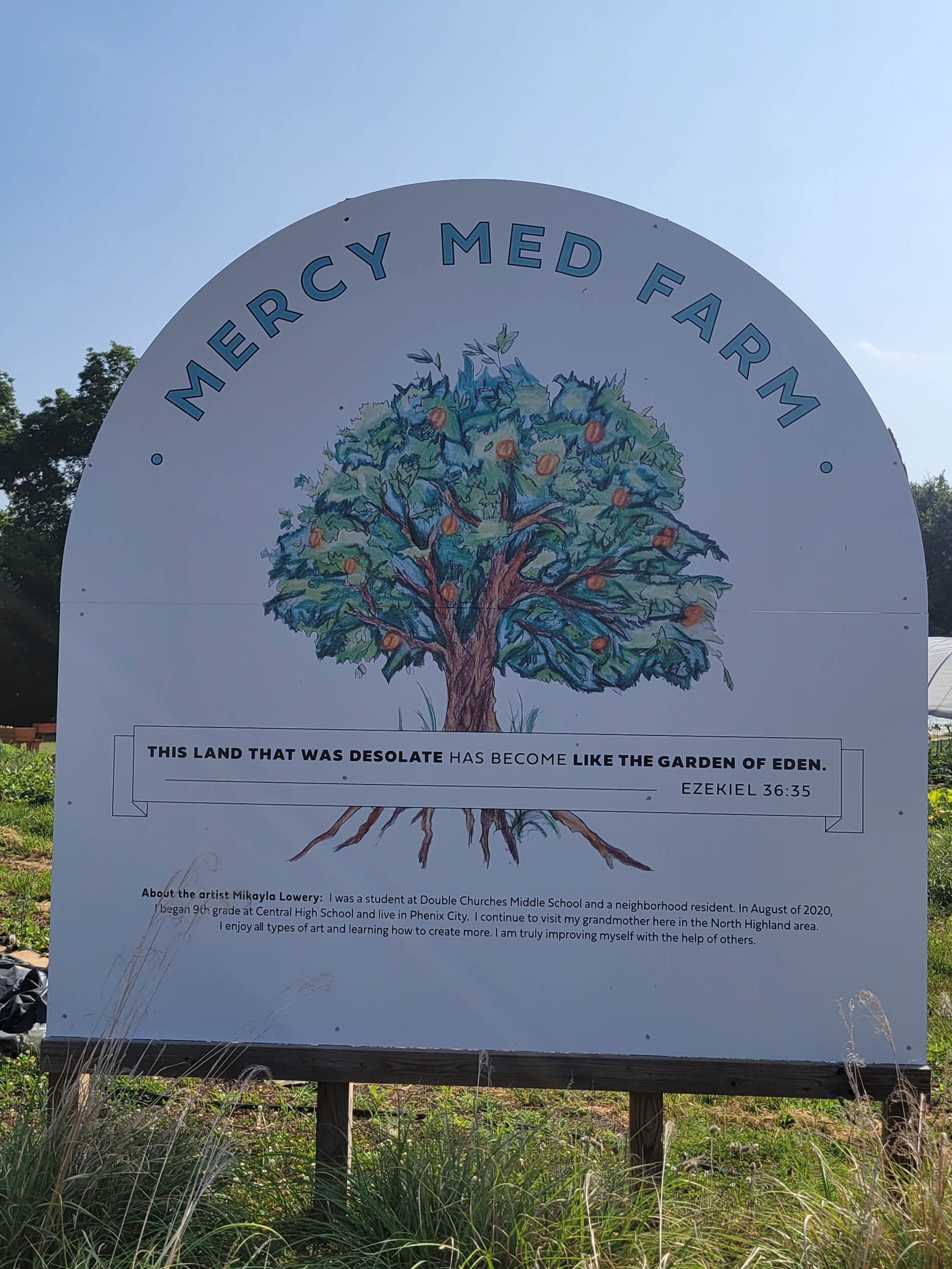 MercyMed Farm
3820 2nd Ave.
Located at 3702 2nd Avenue next to the MercyMed clinic this farm has gained a lot of traction since it opened in 2018 because of its visibility from the road and the support they are providing to the local community.
Check out their Friday market from 9-11am until the end of July. Beginning in August, crops will be available for purchase daily at The Food Mill Food Farmacy. The Food Mill currently uses MercyMed vegetables in its lunch items, plus delivers meals to Fox Elementary where the school has started its own small garden for the students. The restaurant also has partnerships with Jenny Jack Farm, Turntime Farm, Elijah's Farm, and Dew Point Farm so customers can pick up their orders in Columbus. They also offer a healthy mixture of breakfast and lunch items along with a section of wellness products, coffee, and pastries. Visit their website to view their menu and to learn more.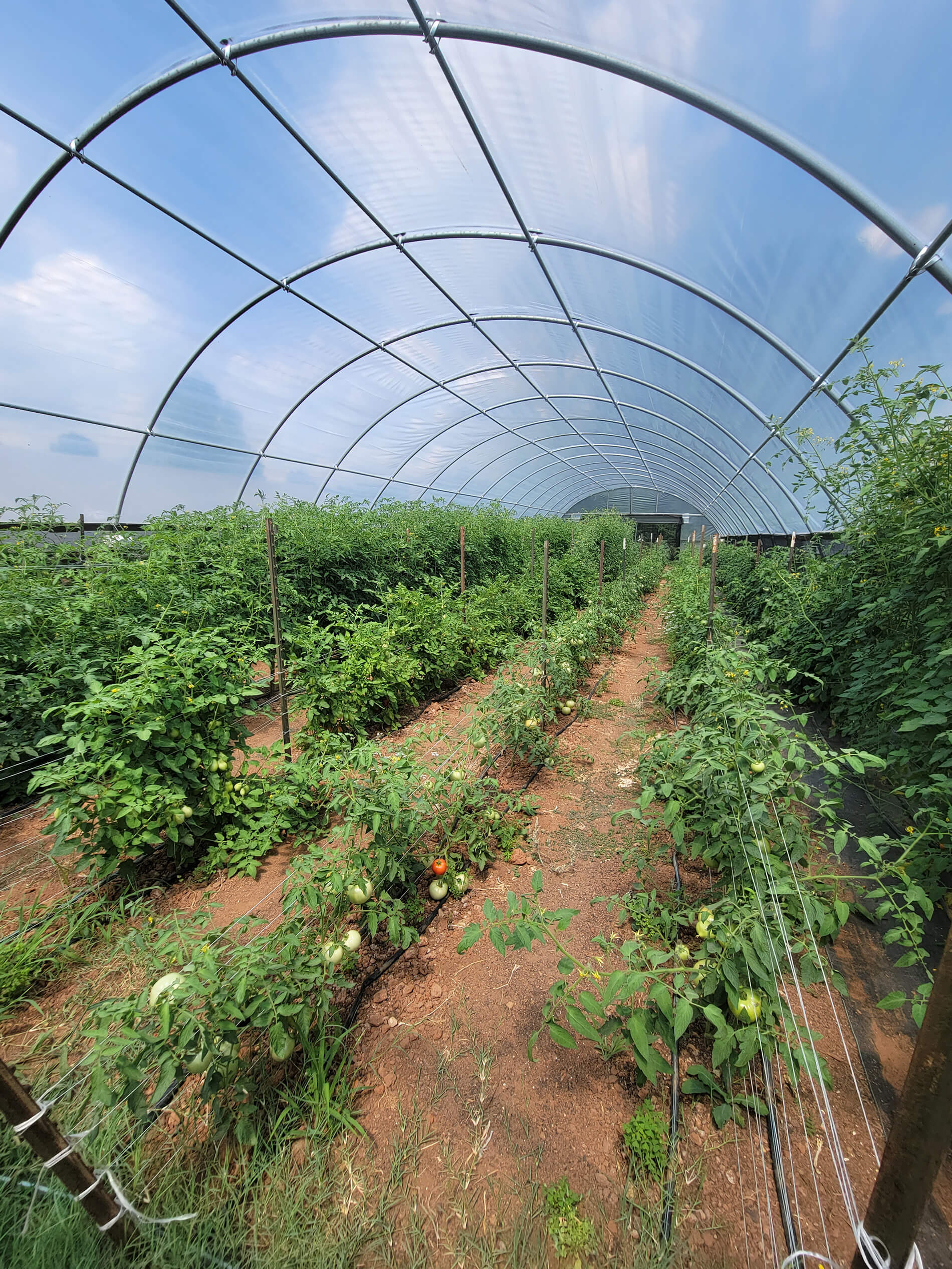 Jenny Jack Farm
603 White Cemetery Road
Pine Mountain, GA 31822
Jenny Jack Farm has been in business since 2007. The owners Chris and Jenny Jackson met at UGA where Jenny graduated with a degree in horticulture and Chris graduated as an education major. They both weren't too fond of their jobs after college, so they decided to try out WWOOF (World Wide Opportunities on Organic Farms) to see if farming was their next step. After working on a farm in Hawaii for 6 months, an Atlanta farm, and doing their own reading and research, they decided to open Jenny Jack Farm on the land where Jenny grew up.
Through Jenny's horticulture education, their WWOOF experience, and trial and error, Chris and Jenny have sustained a profitable business with an 85% customer retention rate. Check out their market every Wednesday from 9-12 or to pick up your CSA (what is CSA). Or you can pick up your order from the Food Mill on Thursdays and Fridays. Visit their website to place an order.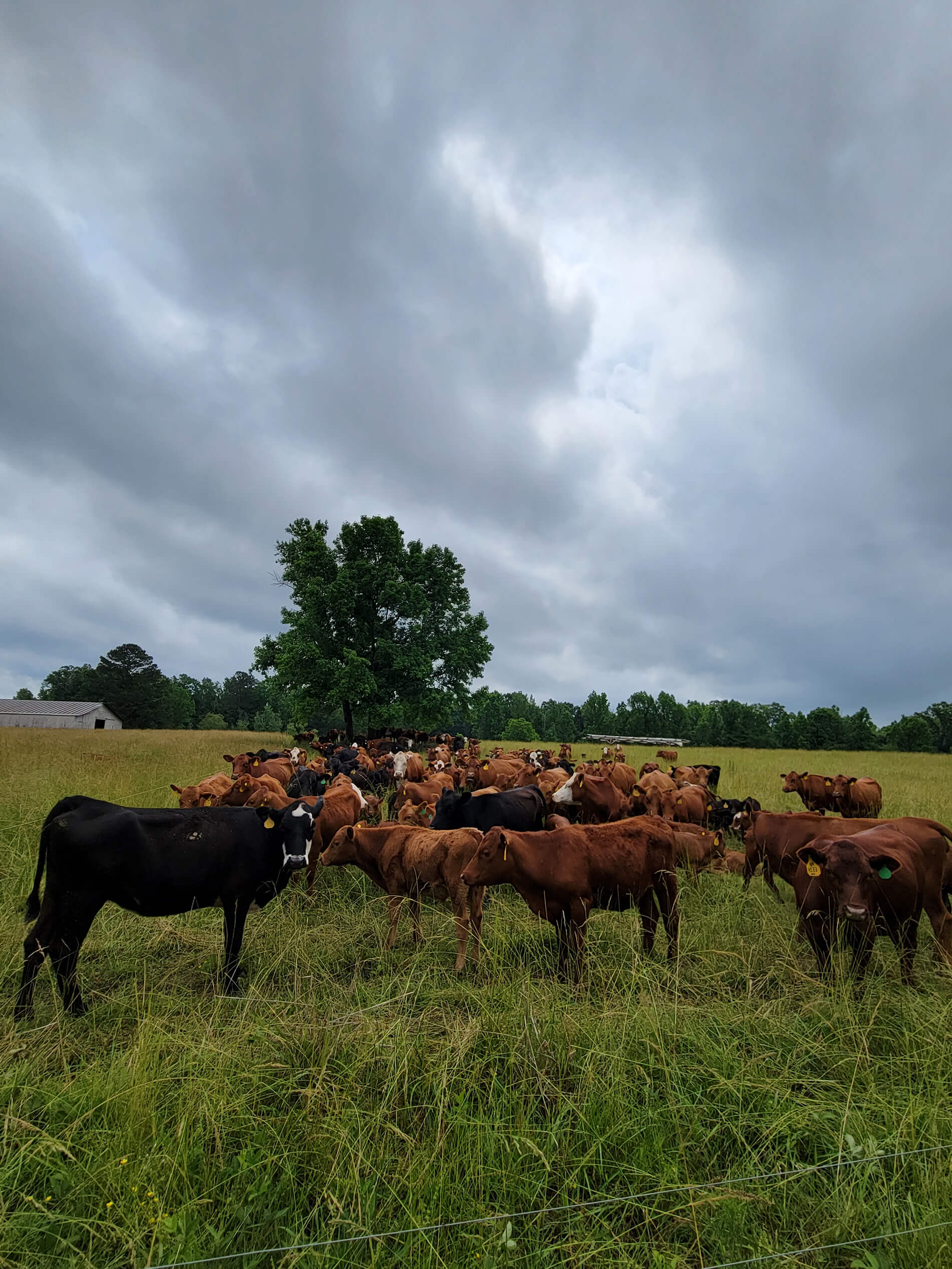 TurnTime Farms
150 Mayo Rd, Ellerslie, Georgia
Owners Joey and Ramona Loudermilk opened TurnTime in 2014 and named it after a nearby creek. After an internship with a man named Joel Salatin, the godfather of sustainable agriculture, the farm has been following Salatin's methods ever since. Their system of keeping the animals and land healthy is to move them to different lots every day
Click here to shop at TurnTime. Visit the farm on Wednesdays from 12-5 or pick up your order from the Food Mill on the 1st Thursday of every month. They also have a small store of locally made pottery for sell.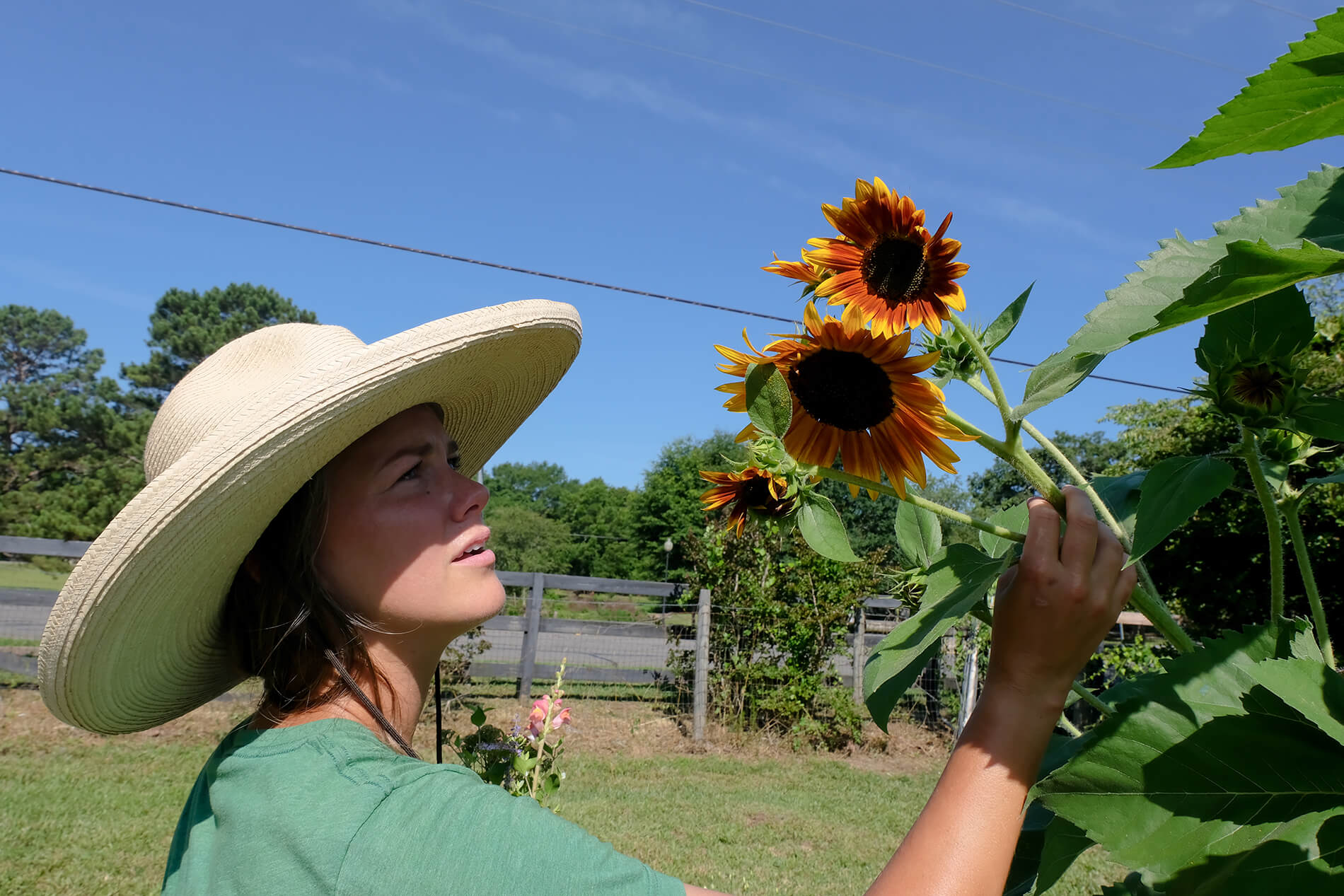 Fields of Grace Flower Farm
Ashmore Road, Shiloh, GA 31826
Brianne Womack began Fields of Grace Flower Farm two years ago because she loves to watch things grow and imagined a place of peace, healing, and serenity for her visitors.
Fields of Grace Flower Farm offers a "You Pick" your own flowers, yoga, glamping, an event space for weddings, birthday parties, date nights with fancy charcuterie boards and drinks, and educational field trips. Besides flowers, you can also see a few pigs, geese, chickens, fainting goats, and a butterfly garden.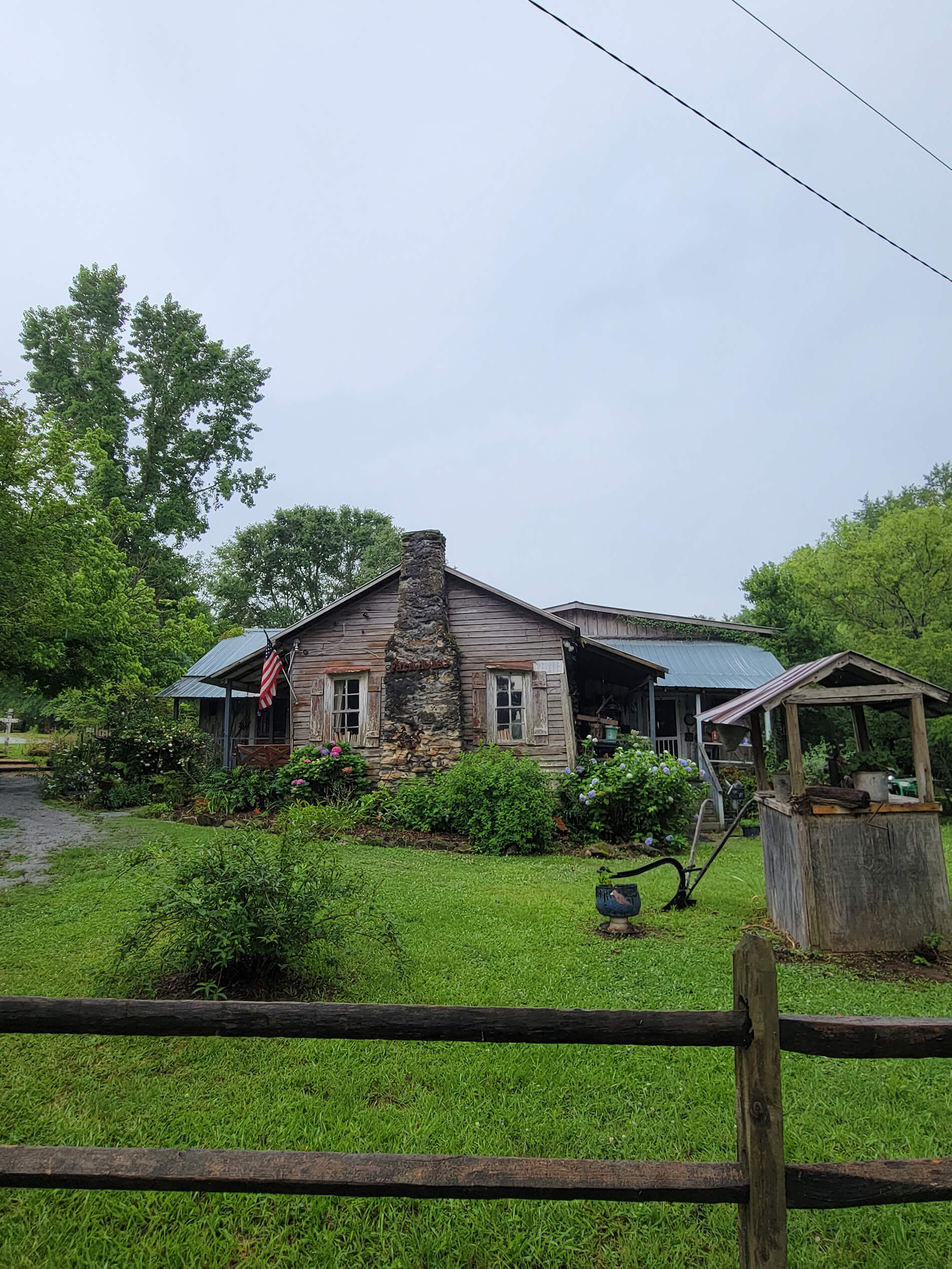 The Farm House
469 Farmhouse Rd Ellerslie GA
The Farm House opened in 1981 when the owner and a few of her friends decided to open it as a craft store. They originally focused on selling crafts and furniture with just two tables for lunch on Fridays and Saturdays. When they continued to have a line of lunch customers waiting out the door, they decided to expand into a larger restaurant.
Besides its southern style buffet, the Farm House is known for its delicious cakes, specifically caramel, chocolate, and coconut. Becky mentions that their original cakes came out of a box until a friend taught her Mom how to bake cakes. Mississippi Mud was the first dessert they ever sold.
A lunch buffet is served on Sundays from 10:30 AM - 2:00 PM and breakfast the first Saturday of every month from 9:00 AM -12.:00 PM. The eggs and sausage come from TurnTime Farms, and they grow their own okra, tomatoes, and lettuce.
Other services offered are catered weddings at an outdoor venue, a yearly Spring Tea and Christmas Tea in which they serve family-owned Piper and Leaf Tea from Huntsville, AL, outdoor movies at the barn, painting and cooking classes, and tons of fall events. Visit this page to learn more.
Categories: Dining, Family-friendly, Outdoors, Trip Ideas