Saturday, August 5, 2023
Top 4 Dog-Friendly Restaurants in Columbus, Georgia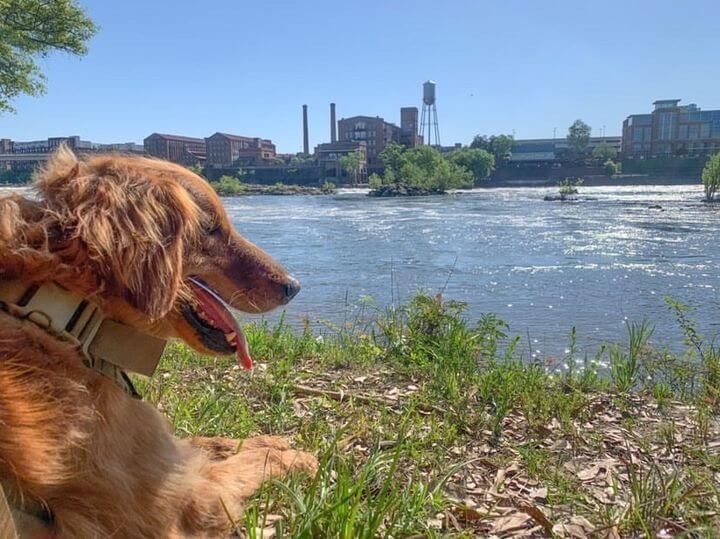 Pack up your pooch and #VisitColumbusGA to discover a place you can #GoAllOut together!
Columbus is known for its incredible food scene which now boasts several dog-friendly restaurants. Looking for some great local recommendations? Here's a roundup of our favorite spots to eat with four-legged friends in tow.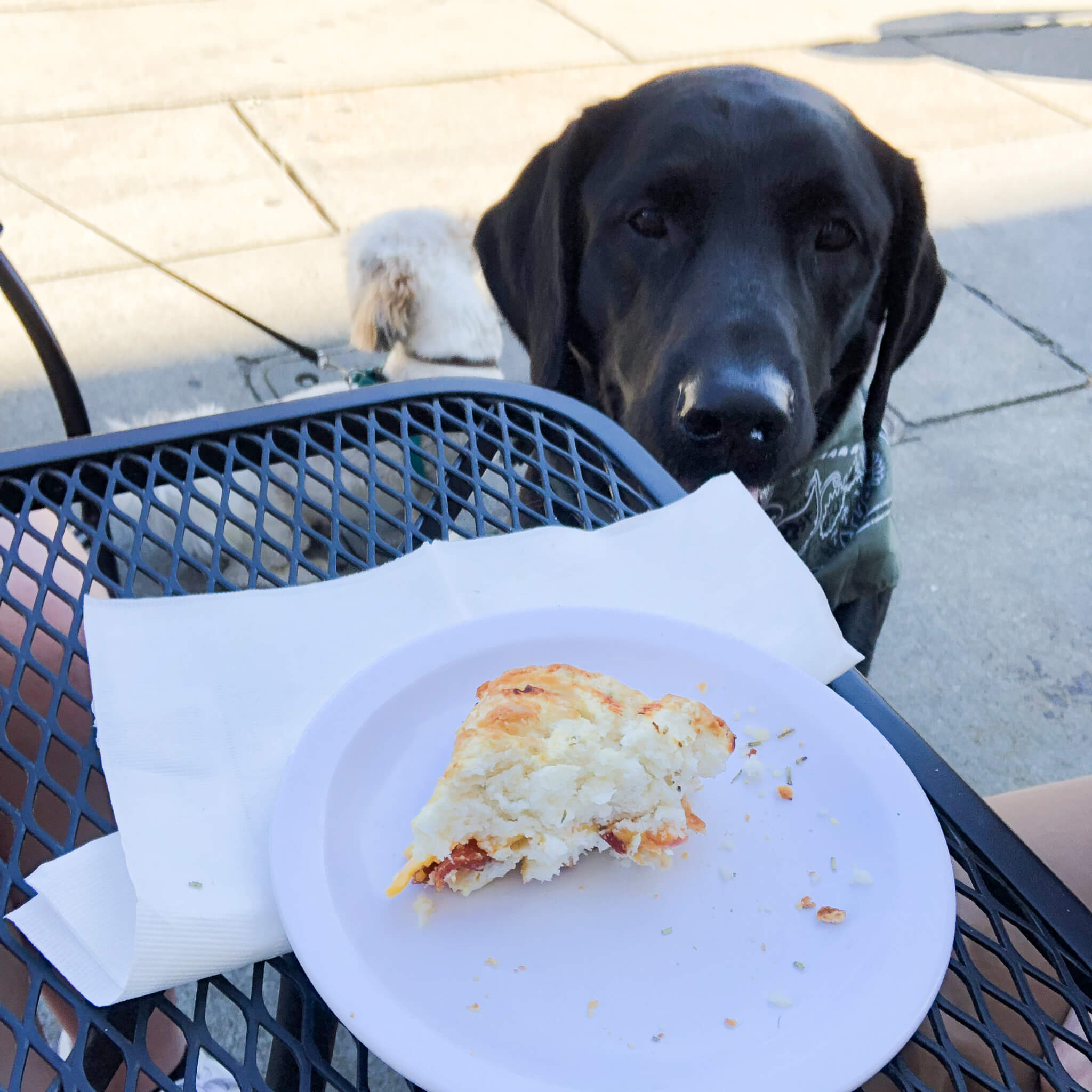 ---
Moe's Barbecue at MidCity Yards
Columbus is home to a new Moe's Barbecue and it's located in the most dog-friendly development in town. Grab dinner at Moe's and then go next door to Fetch Dog Park to let your pup play while you eat. Fetch has a great bar, but there's also a Scofflaw Brewery located in the development if you prefer craft brews.
Local tip: Never been to a Moe's? Try the BBQ Pulled Pork Nachos, the macaroni & cheese, and the banana pudding!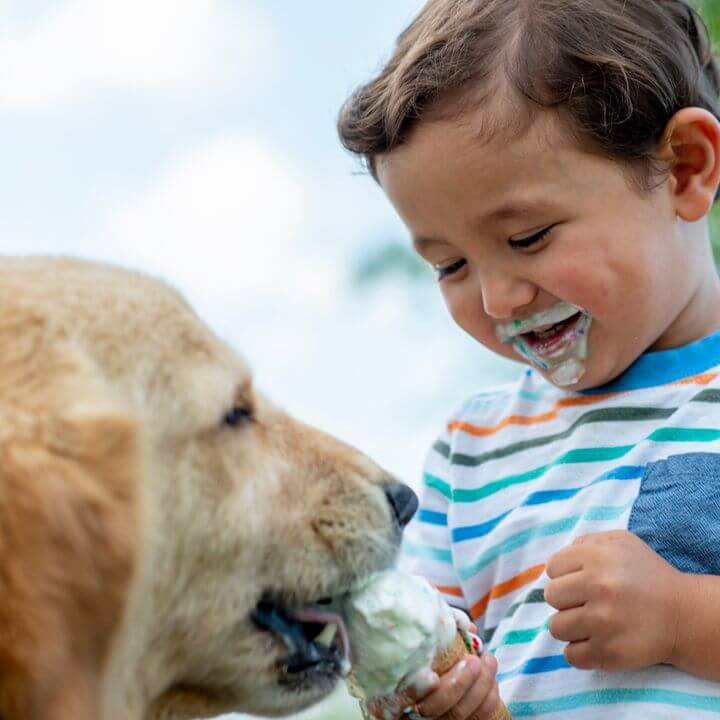 ---
Jarfly
This local gem in Midtown has the best dog-friendly patio in town. Expect to find incredible cocktails and fantastic food served year round outside. These small business owners are dog-loving people, so everything about their patio was created with people and pups in mind.
Local tip: This restaurant has misters on their patio in the summer - making it a perfect place to stay cool with your pup while eating outside. Water bowls are available for dogs at all times, and they've got really good frozen cocktails for humans! Try a frozen Midtown Vice and one of their famous Smash Burgers.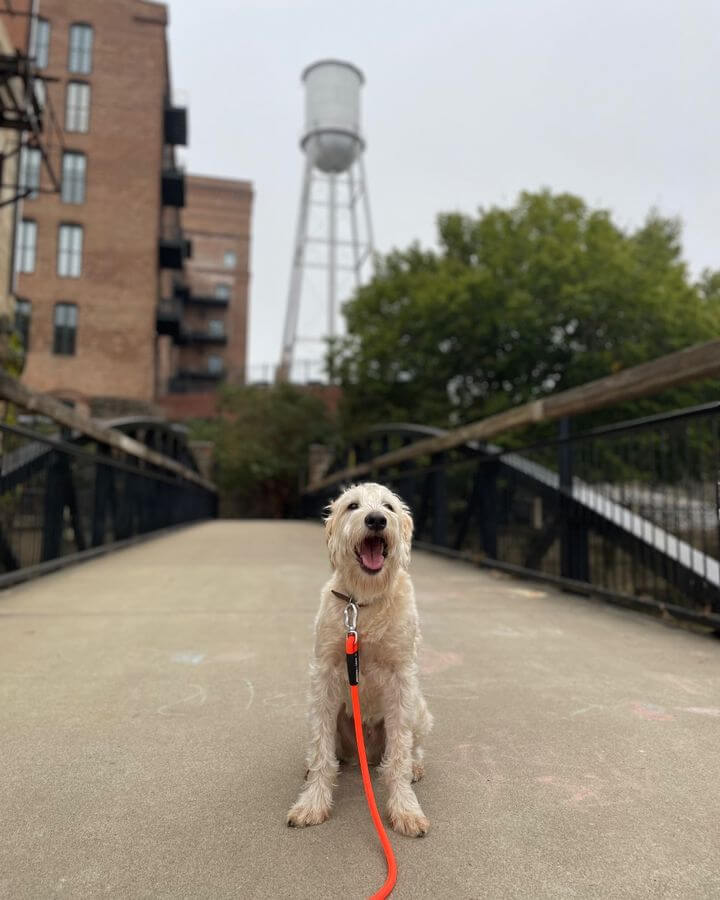 Banks Food Hall
Though dogs are only allowed on the patio of this establishment, this is a wonderful place to grab dinner, drinks, and dessert with your pup. Traveling solo and don't want to leave your dog? Not to worry. Several of the vendors have walk up windows to serve customers with dogs who can't come inside. We happen to know some of them also have water bowls out and there's even a puppaccino or two available on site.
Local tip: If you're at BANKS for lunch, try the artisan sandwiches from Fountain City. The Waveshaper is a great vegan option, but the Linwood is another popular choice! For dinner, try the authentic Filipino food at Filberto's. Their lumpia is divine!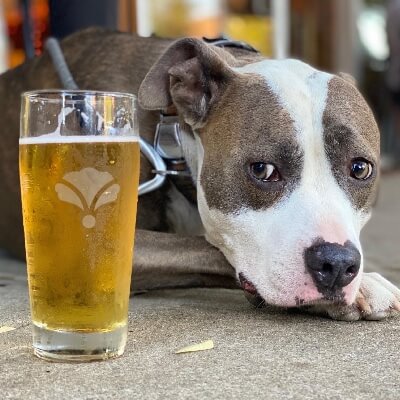 ---
Iron Bank Coffee
This popular local spot has a great dog-friendly patio and water bowls out year round. Dogs aren't allowed inside, but it's common to see multiple pups and their owners set up outside throughout the day.
Local tip: Across the street is another great dog-friendly spot called Freeze Frame Yogurt. They have a patio, treats for pups and water bowls out all of the time. Both of these spots can get fairly full on the weekends, so head there early to snag a prime spot for you and your pooch.
Categories: Dining, Family-friendly, Trip Ideas