Friday, February 24, 2023
Plan an Arts & Culture Getaway to Columbus, Georgia!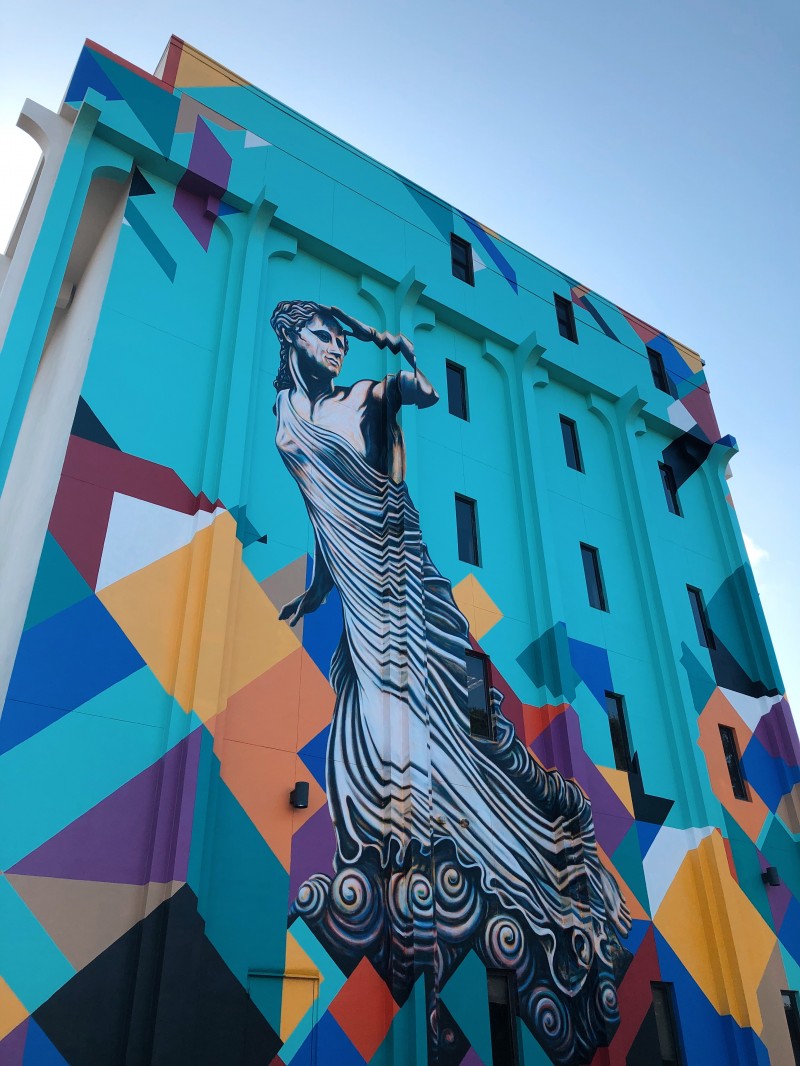 Columbus, Georgia is an ideal place to let your inner-culture buff #GoAllOut. Nestled on the banks of the Chattahoochee River, the once-quiet river city has become a bustling hotspot for adventurous foodies with a passion for the arts.
While the city still possesses the quaint feel of a small town, its amenities and infrastructure will surprise you. Expect to find award-winning museums with work by internationally-renown names, a host of state-of-the-art theaters presenting everything from Broadway tours to chamber concerts, and a thriving community of artists whose work is shown proudly (and often) in the city's collection of local galleries.
This year, plan an arts & culture getaway to Columbus, Georgia!
To get you started, we've put together an ideal itinerary for an immersive arts getaway complete with top local arts attractions, fantastic local restaurants, and gorgeous places to stay while you're here. Have questions? Let us know. We're here to help you #GoAllOut in this incredible place!!
Ready for your itinerary? Let's go!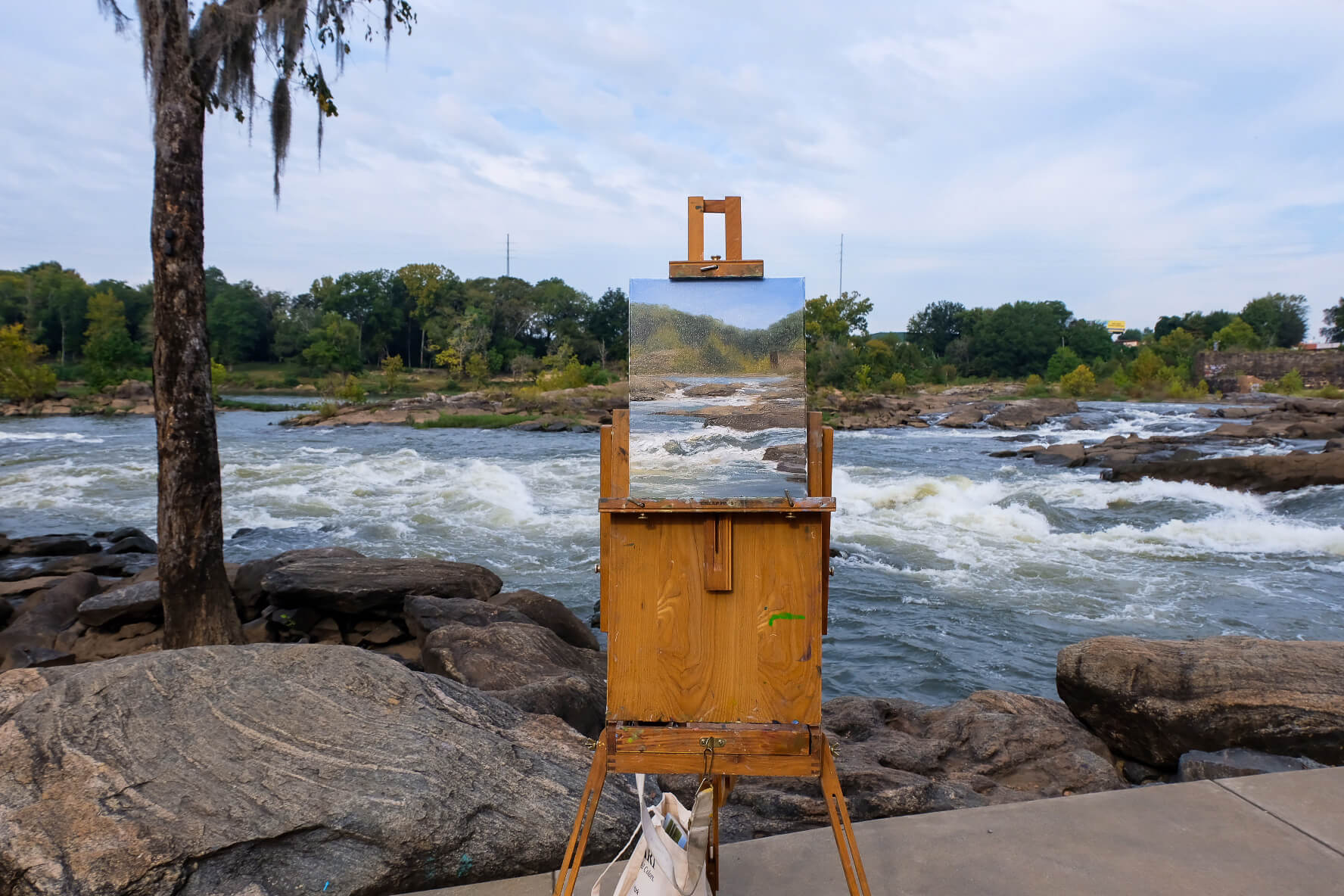 A plein air painting by Columbus artist Julianna Wells.
Day One (Friday) | Dinner & A Show in Uptown!
When you arrive, be sure to check in to one of our local hotels. Then, get ready to enjoy a night on the town!
Columbus boasts seven theaters all within just a few city blocks of the Uptown area. Depending on the weekend, it's likely you'll be able to catch a Broadway tour at RiverCenter for the Performing Arts or a show at Springer Opera House, Georgia's Historic State Theatre. Between the two venues, expect to pick from a selection of popular titles like Spamalot, My Fair Lady, Jesus Christ Superstar, White Christmas, The Bodyguard, Steel Magnolias, Chicago, and more. RiverCenter is also home to the Columbus Symphony Orchestra, so if you're into orchestral music that's another great option to look into.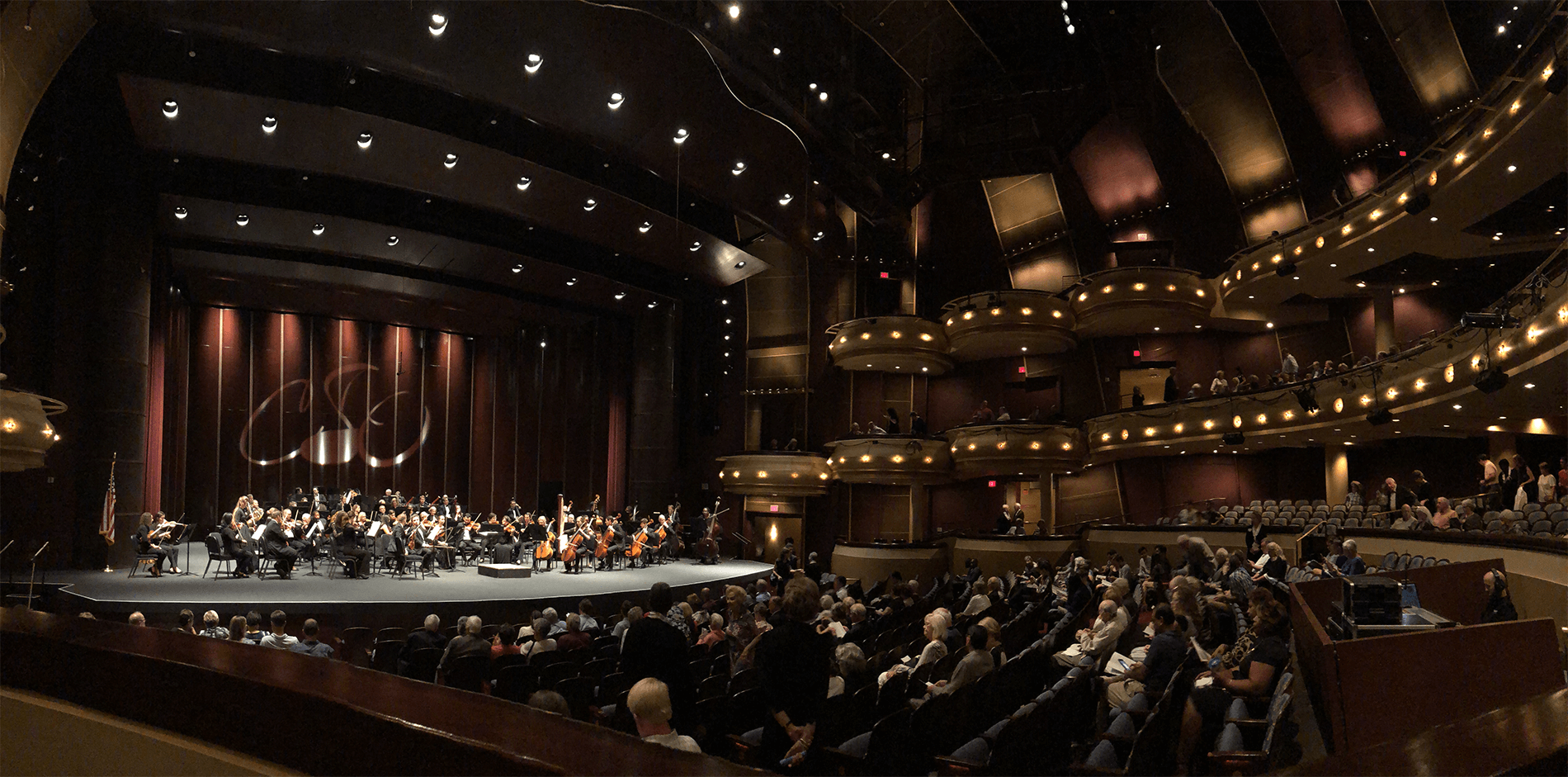 The Columbus Symphony Orchestra warms up before a live performance at RiverCenter for the Performing Arts.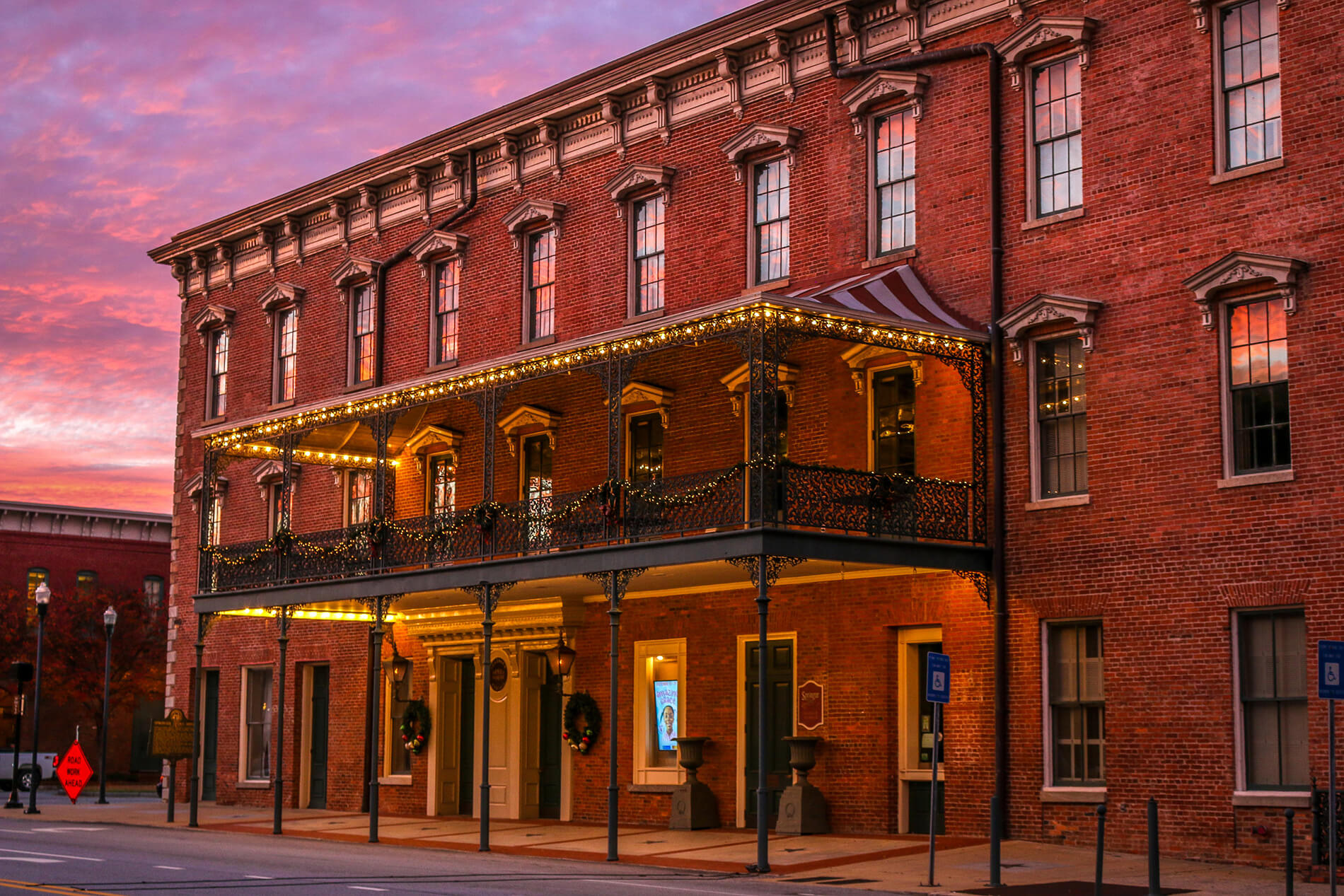 See a show at Springer Opera House, Georgia's Historic State Theatre.
Striking out? Look at Columbus State University's (CSU) College of the Arts programming as well. People come from all over the world to see concerts at the Schwob School of Music, and CSU's Theatre and Art programs also draw large crowds regularly throughout the year.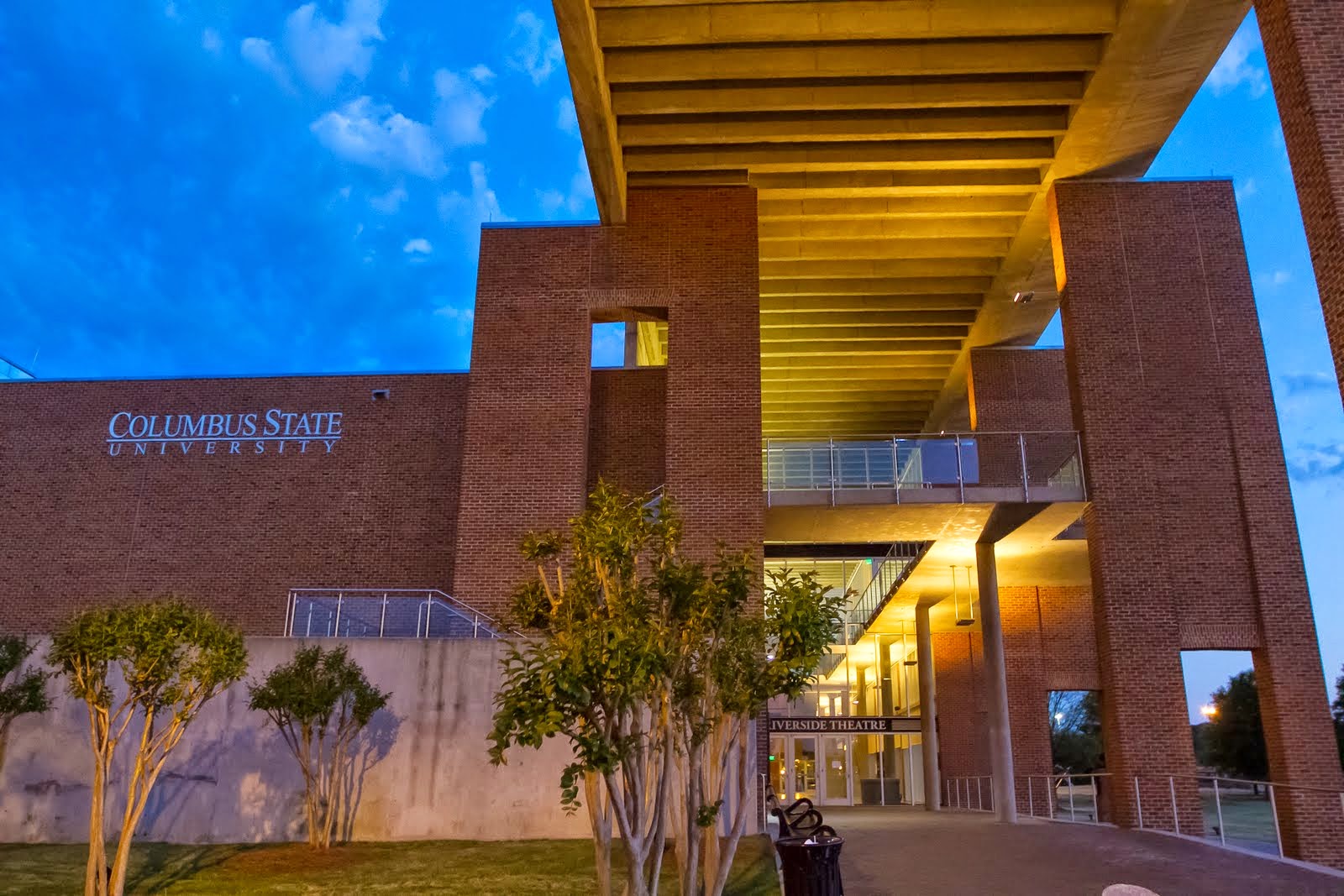 You can find information on upcoming events in Columbus, Georgia via our Community Calendar here. It's got everything in one convenient place for you
Found tickets to a show?! Great. Now, it's time to decide where to eat before you take your seats…
In the kitchen at EPIC, one of only two 4 Diamond Award restaurants outside of Atlanta in the state!
Columbus is home to an incredible food scene. We can't possibly choose one place to send you to, so here's a list of our top recommendations.
EPIC
11th & Bay
Animal Farm
Eighteen 85 Rooftop Bar & Kitchen at Hotel Indigo
Millhouse Kitchen & Bar
Dinner at 11th & Bay is always a treat.
*Bonus idea: Want to grab a drink after the show? Head to Houlihans at the Columbus Marriott or walk to Salt.Cellar to finish out your evening.
Day Two (Saturday) | Museums & More!
Start your morning with breakfast at Ruth Ann's Restaurant and get ready for a jam-packed day of exploring Columbus' diverse and impressive art attractions.
We recommend a walk through the Bo Bartlett Center, an interactive gallery housed on the River Park campus of Columbus State University in Uptown Columbus, GA. The repurposed red brick former textile warehouse holds a vast collection of work by artist and Columbus native, Bo Bartlett. At any given time, visitors can expect to see large scale exhibitions showcasing Bartlett paintings as well the work of artists from across the Southeast and beyond. (Past exhibitions include the SouthArts Annual Southern Prize and State Fellows Exhibitions, The Bennett Prize Exhibition, Works from the Black Art in America Collection and various featured pieces by Amy Sherald, Najee Dorsey, Kate Capshaw, Juan Logan, Alma Thomas, and more!)
When you're finished making your way through the Bartlett Center, head downstairs to the Illges Gallery for exhibits featuring items from the permanent collection of The Columbus Museum and/or the work of top students at Columbus State University.

Then, head to Midtown for a walk through the Carson McCullers Center. The renowned writer was born and raised in Columbus, Georgia and her childhood home now serves as headquarters for the McCullers Center. Dedicated to preserving the legacy of Carson McCullers, the Center works to continue nurturing writers and musicians, educating young people; and fostering literary, musical, artistic, and intellectual culture in the United States and abroad.
Ready to keep moving? Grab lunch at Dinglewood Pharmacy (try a scrambledog!) and head to the Shops at St. Elmo in Midtown Columbus for a walk through the art gallery of Gloria Mani. A second-generation Columbus artist, Mani has been in business in Midtown for more than 40 years. Her work focuses on paintings of captivating landscapes and figures. She also specializes in art restoration, and has an impressive lineup of regular clients from across the Southeast.
Need a snack? Check out Parker's Pantry, located next door to Gloria Mani Fine Art. We love their little cupcakes and cookies, but don't miss an opportunity to try their famous pimento cheese!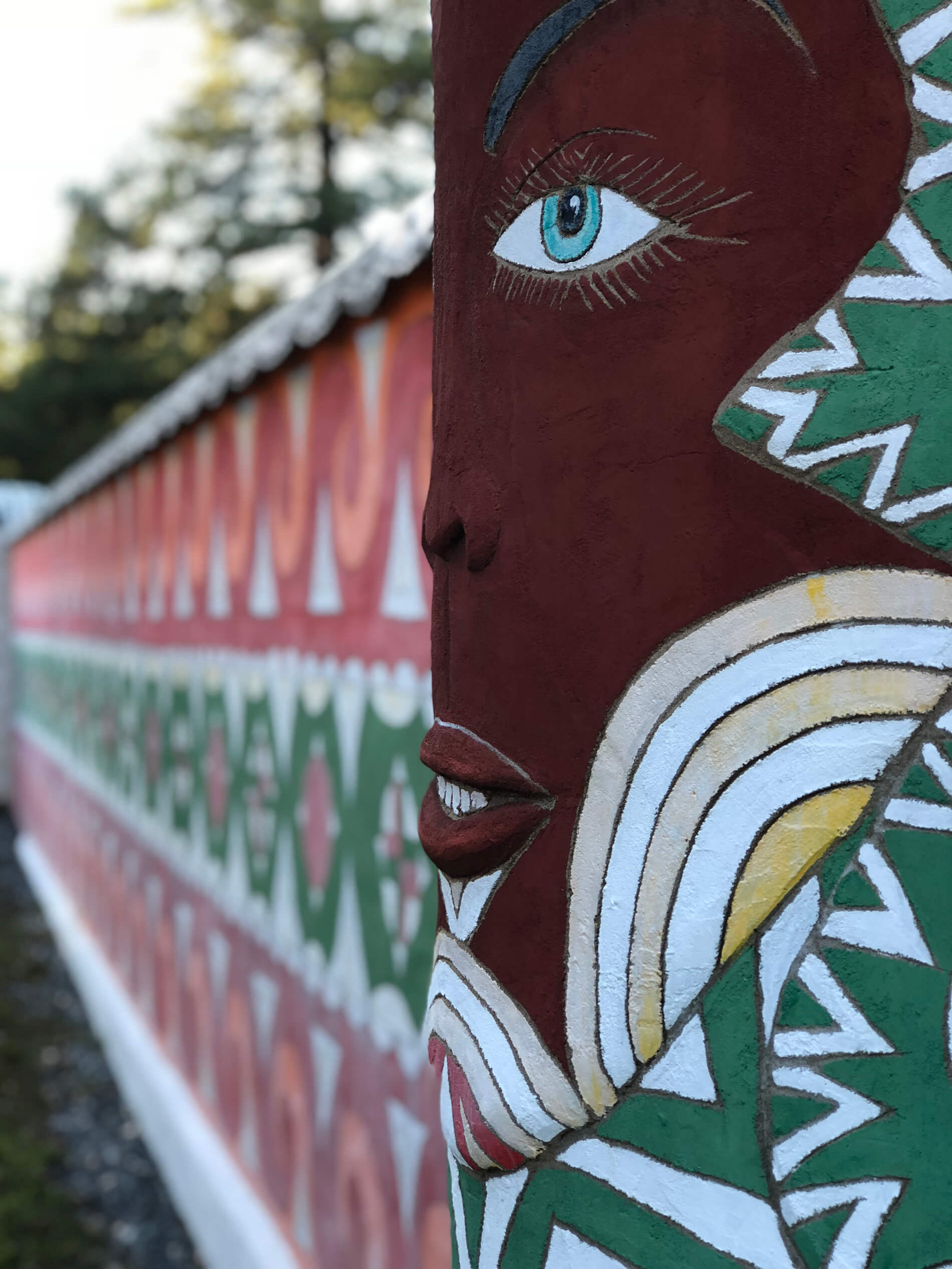 When you're ready, head out to nearby Buena Vista to end the afternoon at Pasaquan. An internationally recognized Visionary Art Environment, Pasaquan is truly a one-of-a-kind hidden gem that will offer an art experience like no other! Make sure to check for current hours via their website before you go!
For dinner, why dine in Old Town Columbus on your way back to your hotel? We love Morten's for their imaginative menu and atmosphere. Stay late, and definitely don't skip dessert!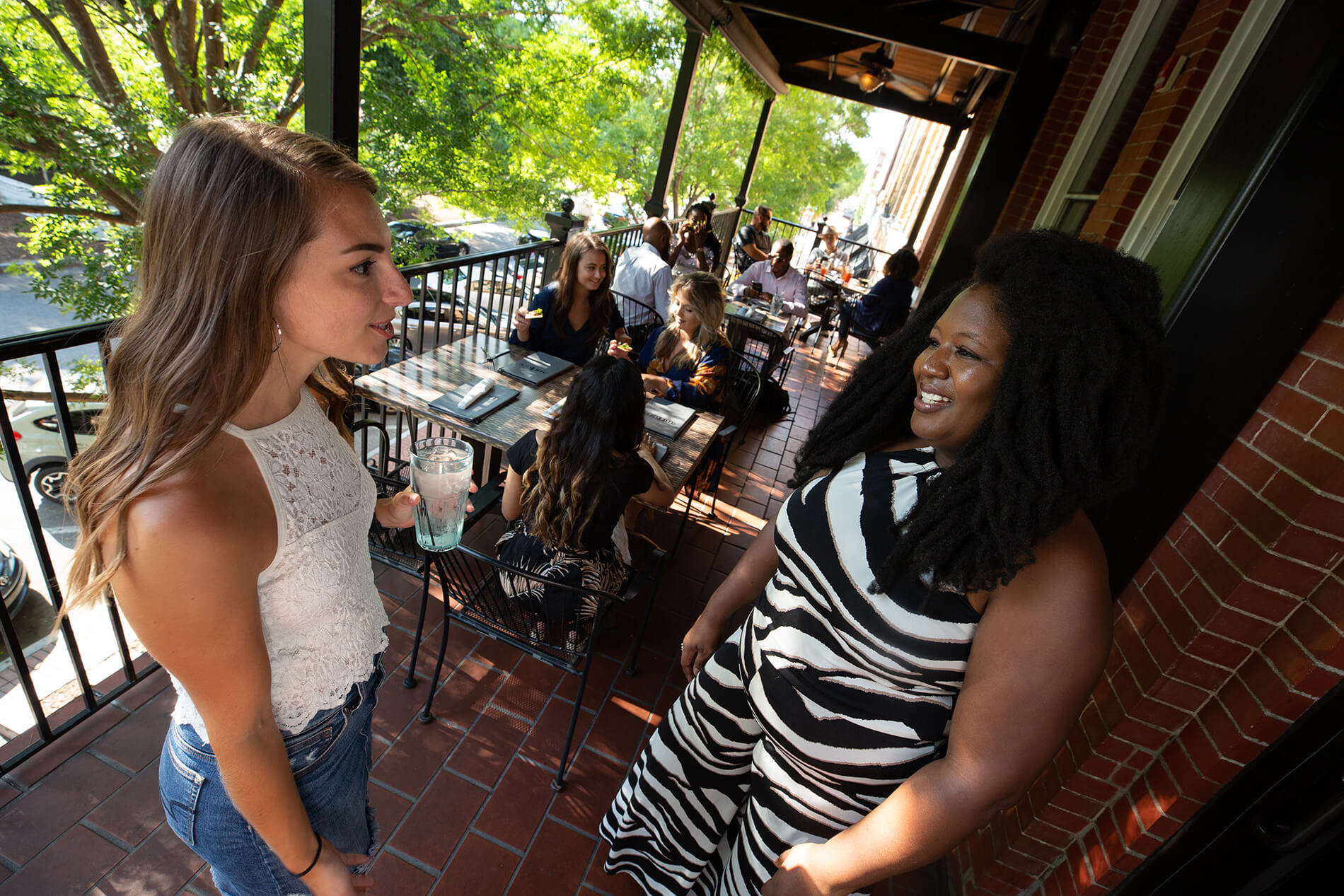 Enjoy dinner and drinks together at The Loft before catching a concert.
Need an after dinner spot to land? Check out The Loft. A beloved Columbus hotspot, the venue has a restaurant downstairs and a bar upstairs that showcases musicians and comedians from across the South. Check their website for a list of upcoming events and hours, and go have some fun!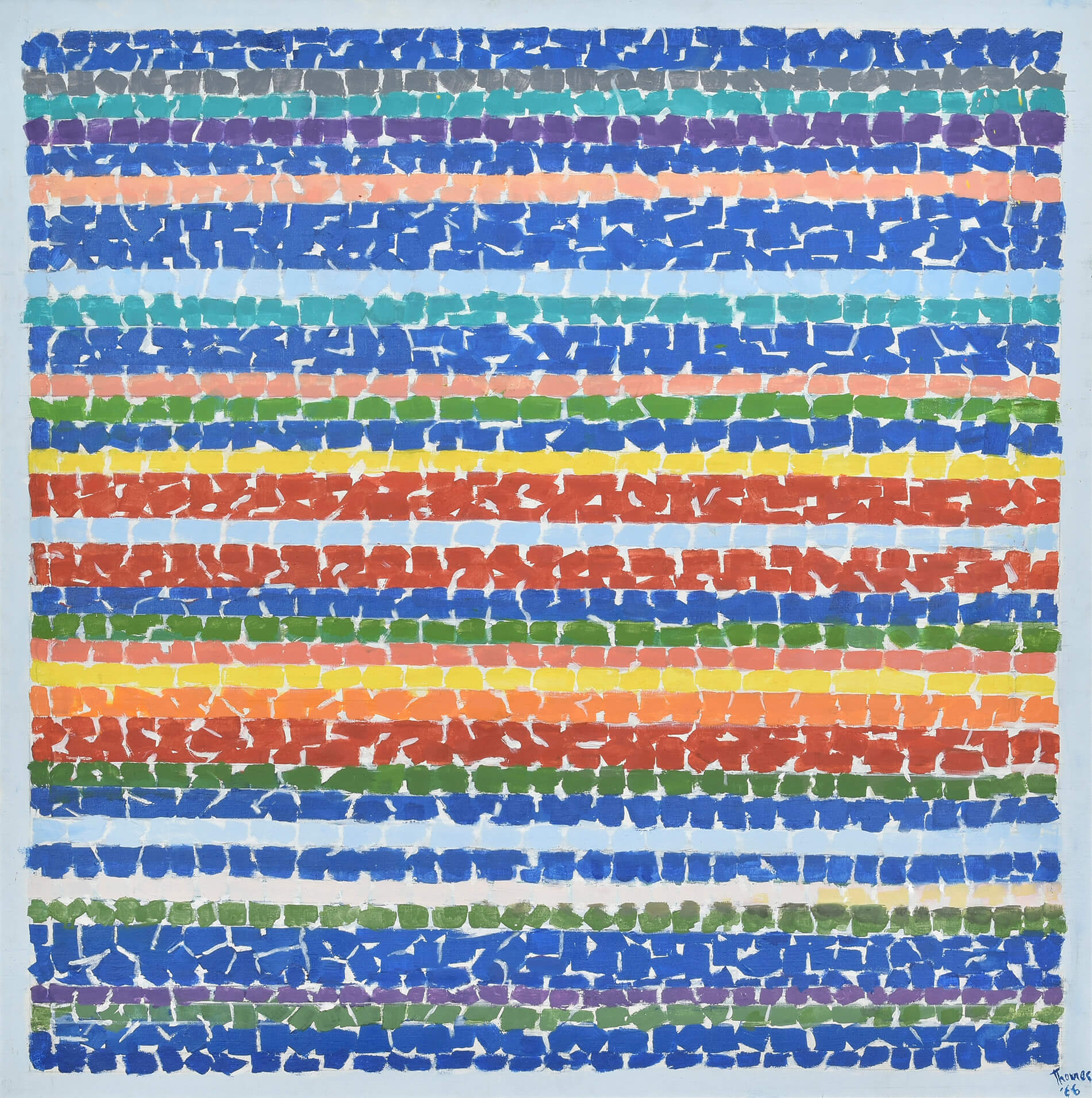 'Air View of A Spring Nursery' by Columbus native Alma Thomas.
*Bonus idea: Check out The Columbus Museum: On Tour! While the Museum is currently undergoing a massive renovation, their programming and exhibits, are still happening thanks to multiple collaborations with local organizations around the city. Not only does this allow visitors and locals to continue viewing the collection, it offers a unique opportunity to engage with many other places at the same time. Check their website for what's currently on exhibit and where!
We hope your immersive arts getaway to Columbus is a memory you'll cherish for a long time! If there's anything we can do to help you #GoAllOut even more while you're here, let us know. We're more than happy to do anything we can to make your choice to #VisitColumbusGA something you can't WAIT to do again!
Categories: