Monday, November 28, 2022
In the SPIRIT: An Insider's Guide to Columbus, Georgia's Best Cocktails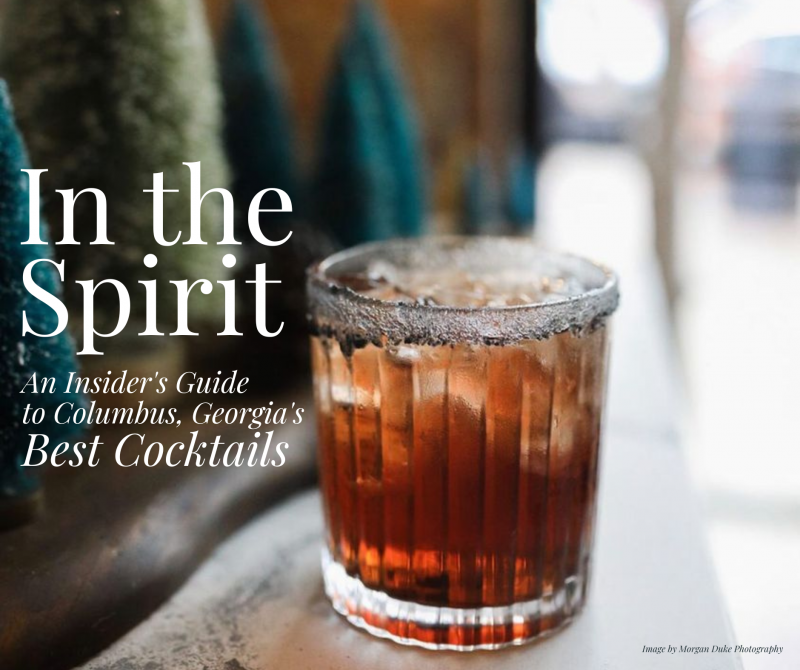 Whether you're a local or a visitor, the Columbus cocktail scene has something to offer everyone. The best part? You don't have to travel far to enjoy one! From unique and flavorful to the incomparable classics, you'll find something in Columbus that suits you. The area is also known for its expanding art scene, so we highly suggest grabbing a cocktail before strolling to see a show at the Springer Opera House or RiverCenter for the Performing Arts. The options are endless!
Stock Market Dueling Kitchens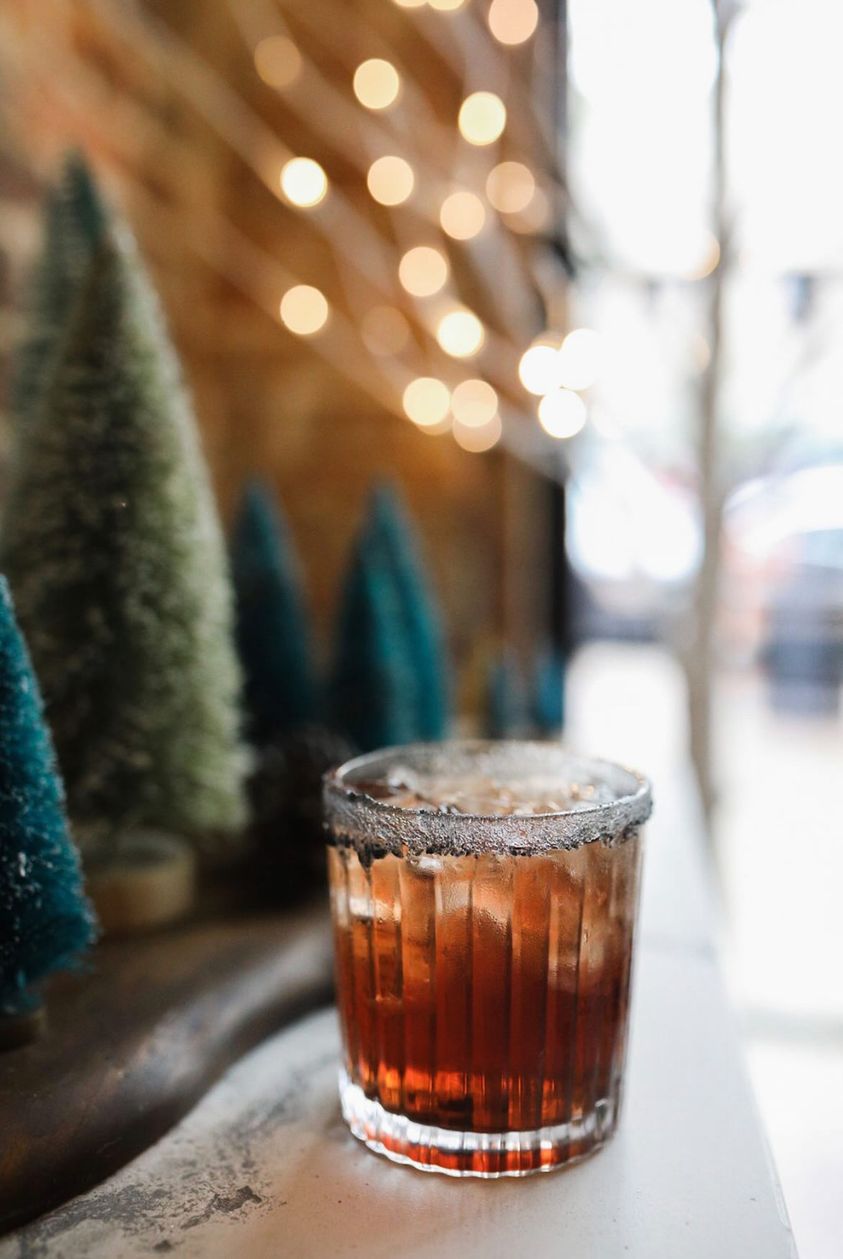 Image by Morgan Duke Photography.
Meet the S.C. Rally from Stock Market Dueling Kitchens! This festive drink is named after the term "Santa Claus Rally" which refers to the rise in stocks the last couple weeks of the year and first couple weeks of the new year. "S.C." is also a play on letters for "Salted Caramel" because the drink is composed of Crown Royal Salted Caramel Whisky, DuNord Apple Liqueur and Cranberry Juice with A Caramel Sugar and Hawaiian Black Salt rim. Run, don't walk to Dueling Kitchens for this one! It's available for a limited time due to the seasonal whisky inside that makes it taste like winter in a glass!
Nonic
While they may be most notable for their extensive craft beer selection, Nonic also has a rotating signature cocktail list that is worth trying. This year's holiday special is the Honest Work which is a blend of clarified milk punch with rum agricole, flaernum, carrot, pineapple, and ginger. Unique? You bet! It wouldn't be a trip to Nonic without something new and exciting to try.
Midcity Yards
Say cheers to the holidays with a Frozen Bushwacker! This classic boozy shake from Moe's Original BBQ pairs well with their delicious Southern, Alabama-style fare.
The 18th Amendment (Columbus' Only Speakeasy!)
Enjoy a favorite classic cocktail at 18th Amendment. This speakeasy is tucked behind a storefront along Broadway, but can you find it?! If you do, we highly recommend their Smoked Old Fashioned! It's sweet with slight a bitterness and spice that's infused with a unique smokey depth. Cheers!
Fetch Park
Get in the howl-iday spirit at Fetch Park with their festive cocktail specials like the Hot Peppermit Chocoholic or Mint to be Naughty shots. Pups welcome, too.
Jarfly
It doesn't have to be summer to enjoy one of the cocktails on Jarfly's Tiki menu! Not only will you experience a fun mix of flavors, but the presentation is a delight itself. Some drinks come in tall festive glasses while others boast natural adornments like fruit or a sprig of basil. Try the LeiAway: A boozy blend of Mezcal, Agave, Pineapple, Coconut and Lime!
Eighteen 85 Rootop Bar at Hotel Indigo Columbus, GA
The Riverbreeze is the perfect holiday cocktail to sip on as you enjoy Columbus' most popular rooftop bar with friends and family. This refreshing gem is made with cranberry, pineapple, orange juice, Parrot Bay coconut rum and an amaretto floater. Give it a try and let us know what you think.
The Animal Farm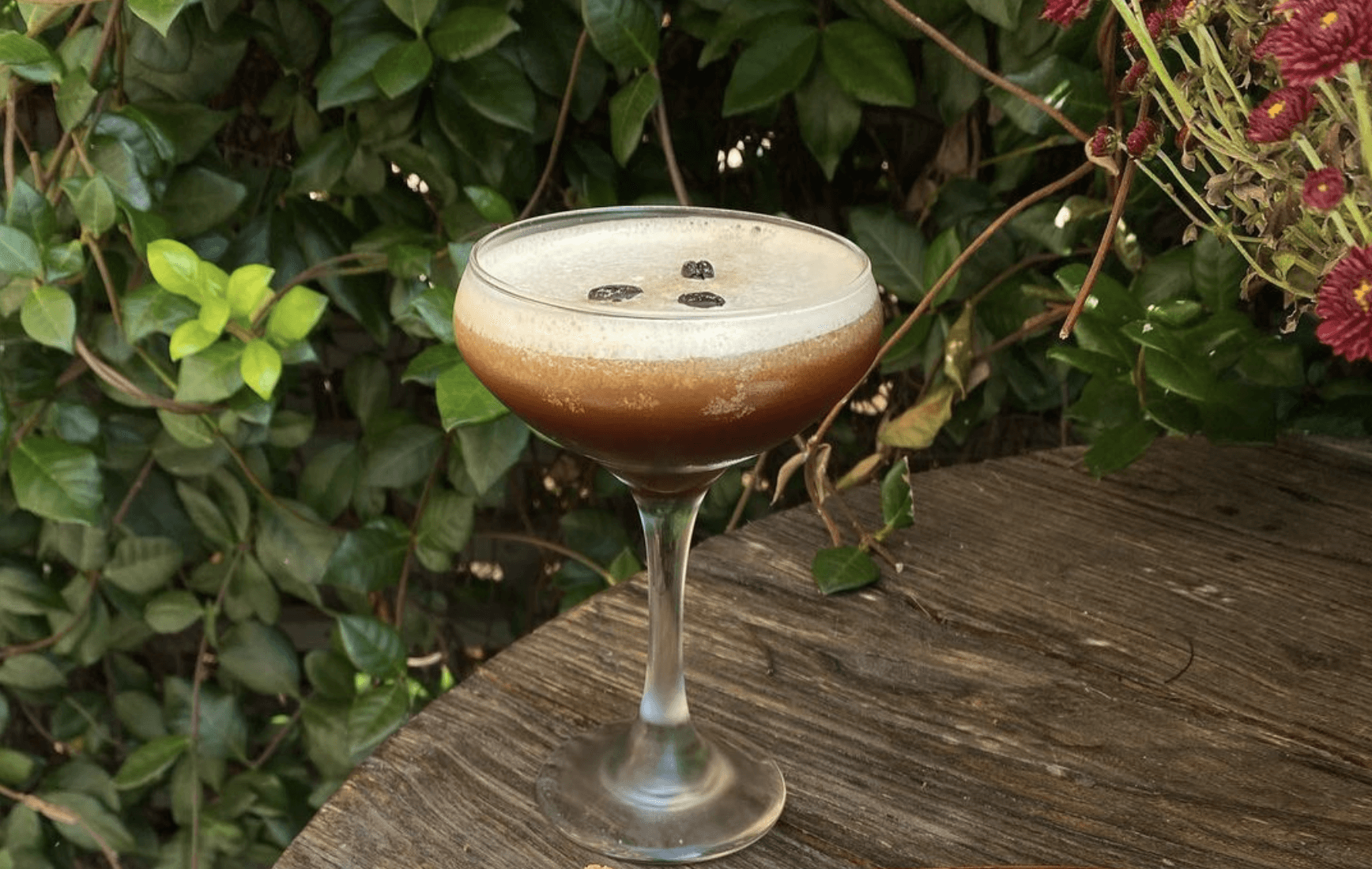 Out shopping in Uptown? Stop by The Animal Farm for a cocktail and try one of Caroline's Espresso Martinis! If you've never been to The Animal Farm, the restaurant's seasonal food & drink menus focus on meats and produce from local farms right here in Georgia. Whether it be rockin' sandwiches at lunch, elevated cuisine at dinner, or brunch on Sunday's, this is a place that will show you just how good food in this city can be.

11th And Bay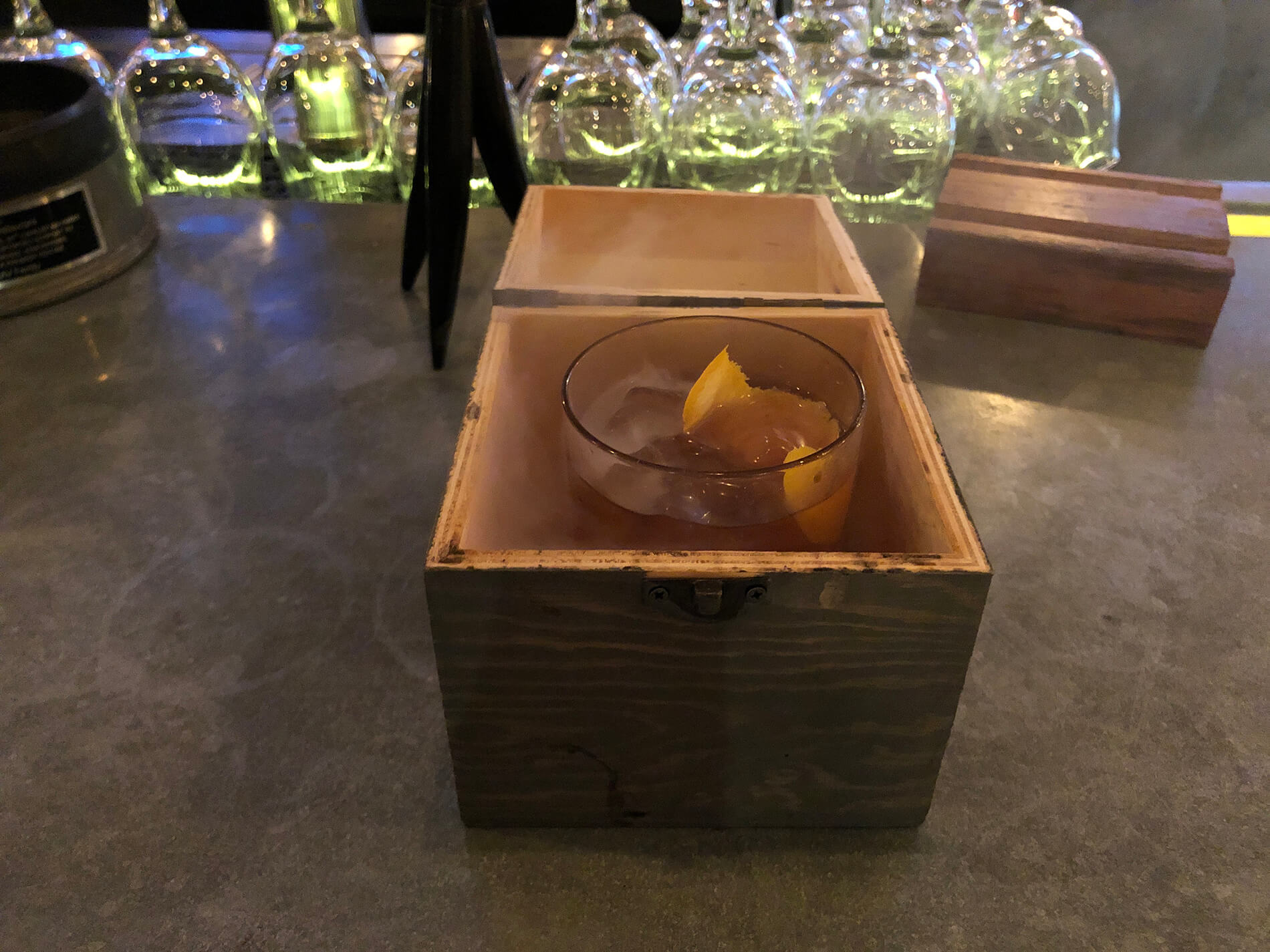 The rustic, modern setting of 11th and Bay and its warm and inviting atmosphere make it a great place to stop in for a cocktail or two. The unique southern-inspired cuisine is worth sticking around for as well. Their most popular cockatil is the Pecan Smoked Old-Fashioned: This drink is a best seller AND an experience all in one! Served in a smoking pecan wood box, this is a drink you won't soon forget.

Presented in collaboration with: The Columbusite. Story by Blake Blackmon and Carrie Beth Wallace. Images via the restaurants and/or The Columbusite.