Wednesday, February 1, 2023
#GoAllOut in Columbus, Georgia This Spring!
Under the radar and over the top, Columbus, Georgia blends a vibrant artsy energy with unique local history and a thriving food scene. It's the perfect place to enjoy the outdoors, listen to local bands, see a musical (or two!), and enjoy some finely-crafted cocktails. Recently named one of the Best Trips of the Year by Explore Georgia, we've got world-class experiences without the world-class ego. (You can thank us later.)
Ready to plan your trip? Here's a list of our top tips for an unforgettable stay.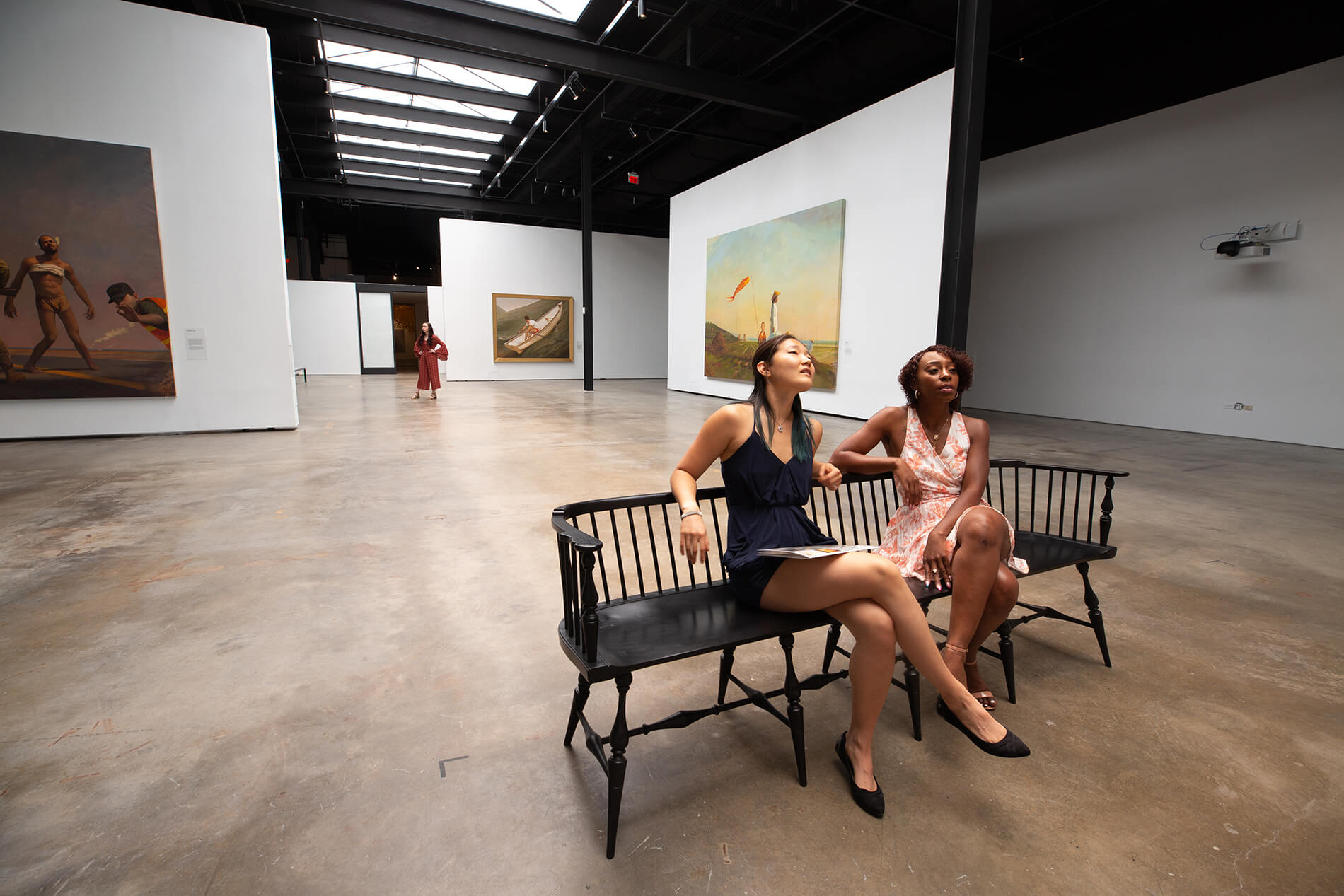 For ALL OUT FUN, pay a visit to any of these outstanding arts & entertainment attractions.
The Bo Bartlett Center The Bo Bartlett Center is an interactive gallery space housed on the River Park campus of Columbus State University in Uptown Columbus, GA. The red brick, former textile warehouse holds a vast collection of work by famous artist and Columbus native, Bo Bartlett. At any given time, visitors can expect to see large scale exhibitions showcasing Bartlett paintings as well the work of artists from across the Southeast and beyond. Past exhibtions include the SouthArts Annual Southern Prize and State Fellows Exhibitions, The Bennett Prize Exhibition, Works from the Black Art in America Collection and various featured pieces by Amy Sherald, Najee Dorsey, Kate Capshaw, Juan Logan, Alma Thomas, and more!

RiverCenter for the Performing Arts Located in the heart of historic Uptown Columbus, RiverCenter for the Performing Arts is the centerpiece of the city's popular arts and Entertainment District. A presenting theatre, RiverCenter boasts robust seasons of Broadway National Tours, tour launches, educational programming, solo acts, concerts, etc. Past featured Broadway productions have included Spamalot, Jesus Christ Superstar, Annie, Harispray!, and My Fair Lady. They also have hosted concerts by Dionne Warwick, St. Martin of the Fields, Dame Kiri TeKanawa, and the Trans-Siberian Orchestra.

Springer Opera House When the Springer opened in 1871, it was the grandest theatre between New York and New Orleans, so it served as a venue where shows traveling from the Big Apple to the Big Easy could perform and recoup some of their travel expense. As a result, such noteworthy performers as Edwin Booth, Buffalo Bill, John Phillip Sousa, Ma Rainey, Ethel Barrymore, Tom Thumb, Burt Reynolds, Oscar Wilde, Garrison Keillor, Hal Holbrook, Chet Atkins and W.C. Fields have trod the Springer boards. Today, visitors can expect to see dynamic productions of shows such as White Christmas, The Bodyguard, The Play that Went Wrong, Steel Magnolias, Chicago, and more. Have some time before a show? Book a tour of the historic theatre before you take your seats!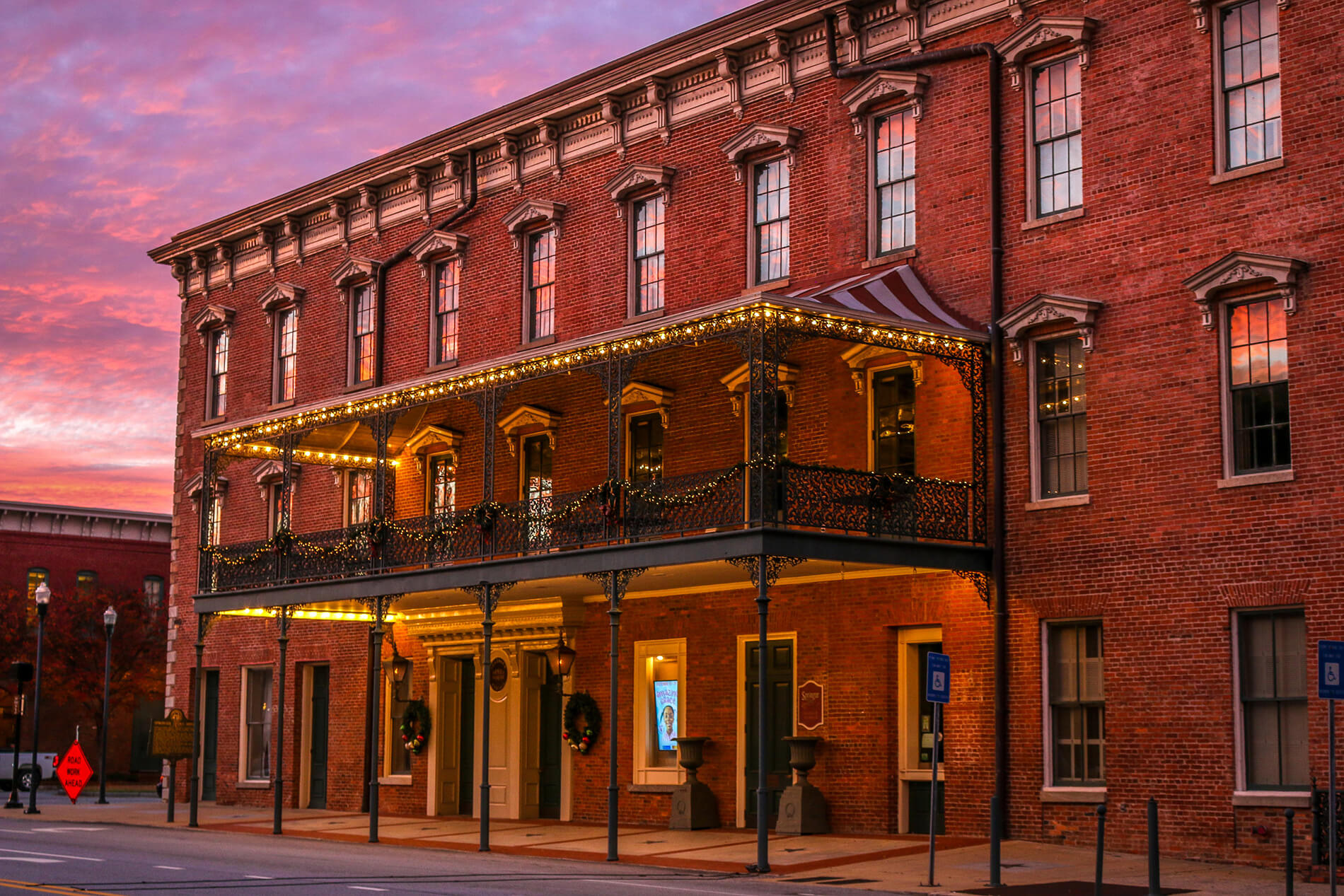 National Infantry Museum The National Infantry Museum and Soldier Center, voted USA Today's Best Free Museum and one of CNN Travel's 12 best military museums in the world, pays homage to American Soldiers in a world-class museum just outside the gates of Fort Moore. It is the only major museum in the country dedicated to the American Infantryman, and preserves one of the greatest collections of military artifacts. Its message – that freedom is not free – has been delivered to nearly three million visitors since its opening in June 2009.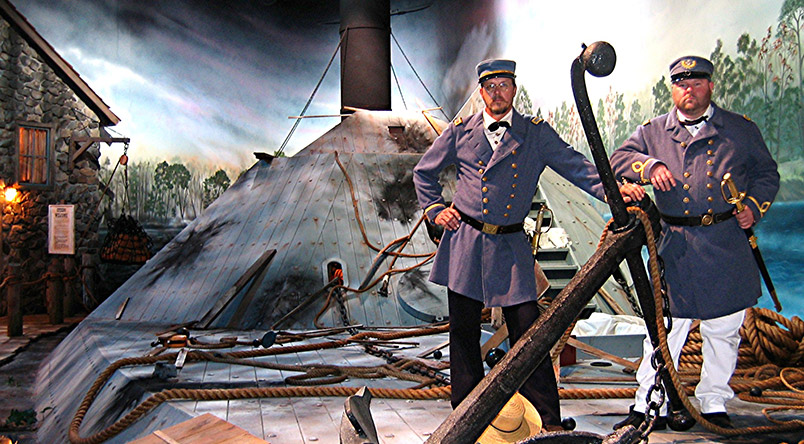 Port Columbus Come aboard and get the little known Navy view of the Civil War. The 40,000 ft facility houses the largest surviving Confederate warship, the CSS Jackson, as well as the wreckage of the CSS Chattahoochee. Other exhibits include a recreation of the USS Hartford with its berth deck, wardroom and captain's cabin, a full-scale replica of the USS Monitor's famous turret and an exterior/interior view of the CSS Albermarle. The museum hosts a range of events throughout the year including living history, museum theatre, tours, cannon firings, weapons demonstrations, local history projects and more.

Lunchbox Museum There are thousands of museums and galleries around the world, so to be recognized in any fashion is indeed quite an honor. A Columbus-based Lunchbox Museum, was named by ListVerse.com as "One of the 10 Most Unique Museums in the World." Only three museums in the US were highlighted on this list, with all of the others dotted across the globe.

*Bonus: Check out The Columbus Museum: On Tour! Columbus is home to the second largest museum in the state of Georgia, and it's currently undergoing a massive renovation. Their programming and exhibits, however, are still happening thanks to multiple collaborations with local organizations around the city. Not only does this allow visitors and locals to continue viewing the collection, it offers a unique opportunity for everyone to engage with many other places at the same time.
Feeling like you want some ALL OUT YUM?! One of the best parts of exploring Columbus is the food! Our local chefs are insistent about quality, innovation, and flavor. (We're home to one of only two 4 Diamond restaurants outside of Atlanta!) So, pack your appetite and tackle this "must eat" list of our favorite Columbus restaurants that are sure to keep you coming back for more!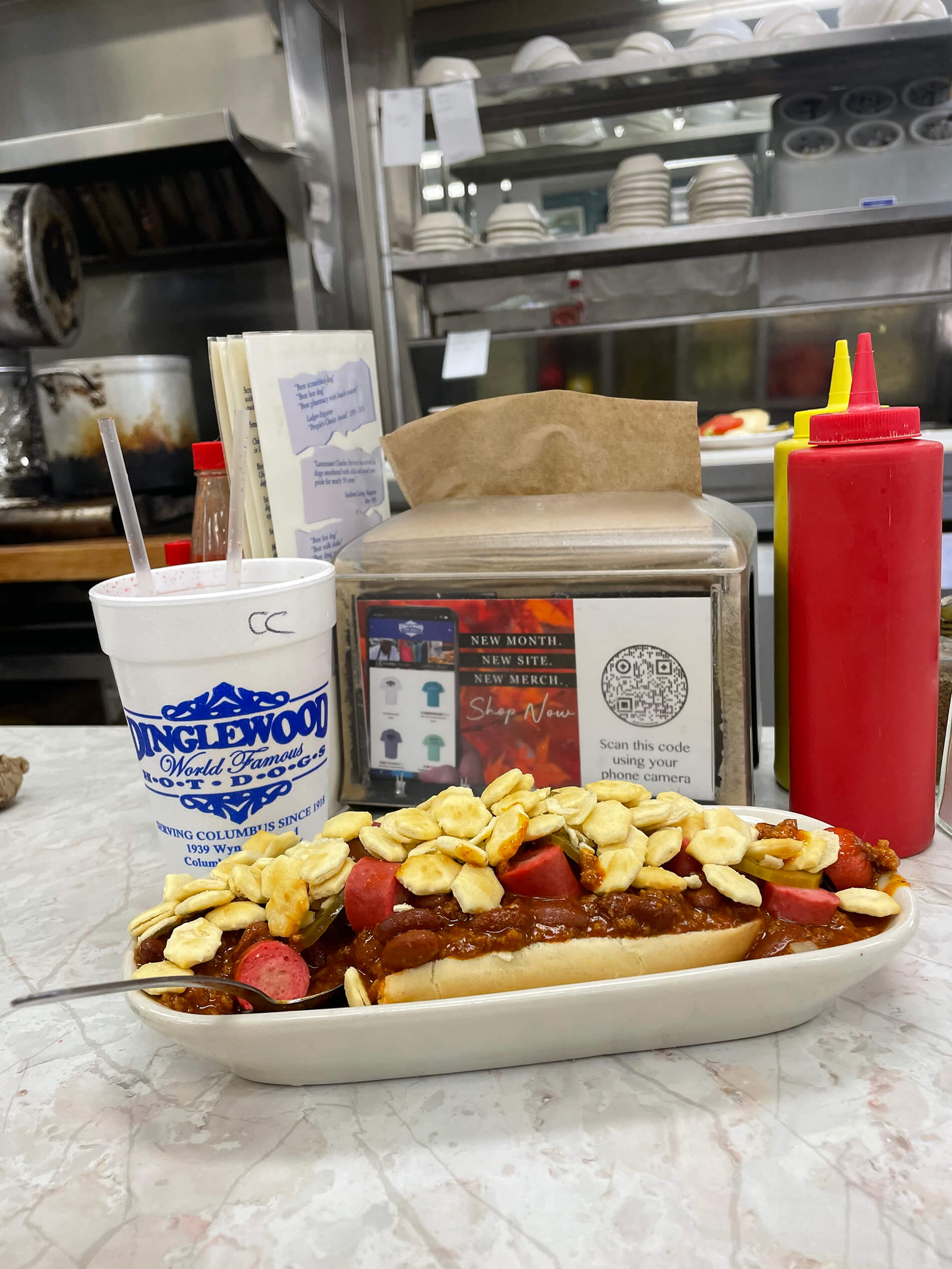 Dinglewood Pharmacy - Established in 1918, Dinglewood Pharmacy has served Columbus families faithfully since that time. The last pharmacy with its original soda fountain, it is the oldest eating establishment in town and is home to the World-Famous Scrambled Hot Dog!

Charred Oak Kitchen and Bar - Nestled in Old Town Columbus, this contemporary and classic takes on your favorite southern cuisine also boasts an impressive list of exclusive bourbons and cocktails. We hear the shrimp & grits are excellent and that you should never skip dessert!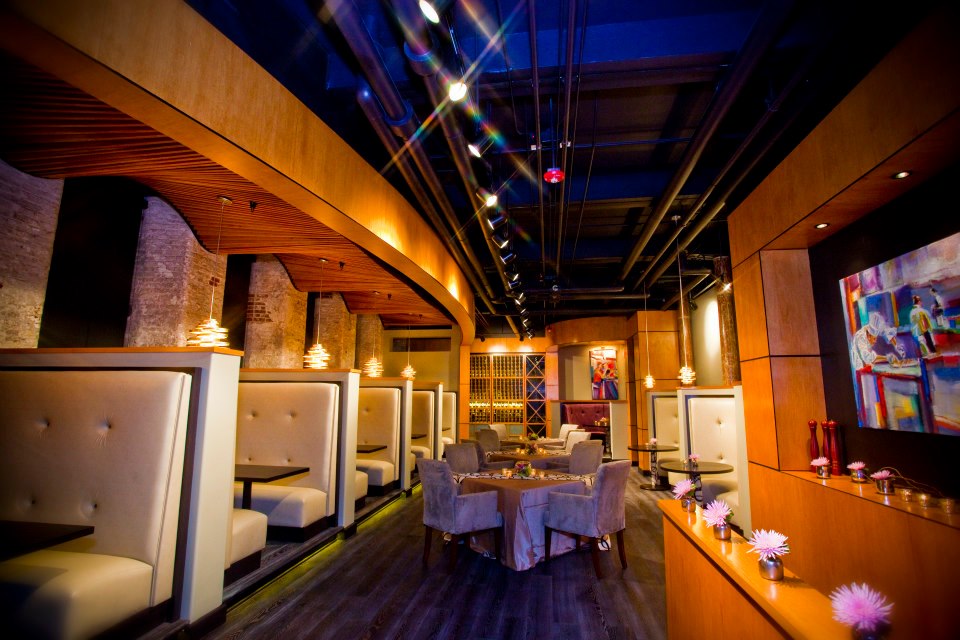 EPIC - Columbus is home to one of only two 4 Diamond Award restaurants outside of Atlanta in the state. EPIC is tucked away right on the Chattahoochee River in vibrant Uptown Columbus. Celebrating a special occasion? Book a seat at The Chef's Table where Chef Jamie Keating and his team will serve an exclusive multi-course dinner right in the kitchen.
Eighteen 85 Bar & Kitchen at Hotel Indigo - Perched on the top floor of the Hotel Indigo Columbus at Riverfront Place, Eighteen85 Rooftop Bar & Kitchen by Hotel Indigo features locally-inspired crafted cocktails and small plates set against a remarkable view of the Chattahoochee River.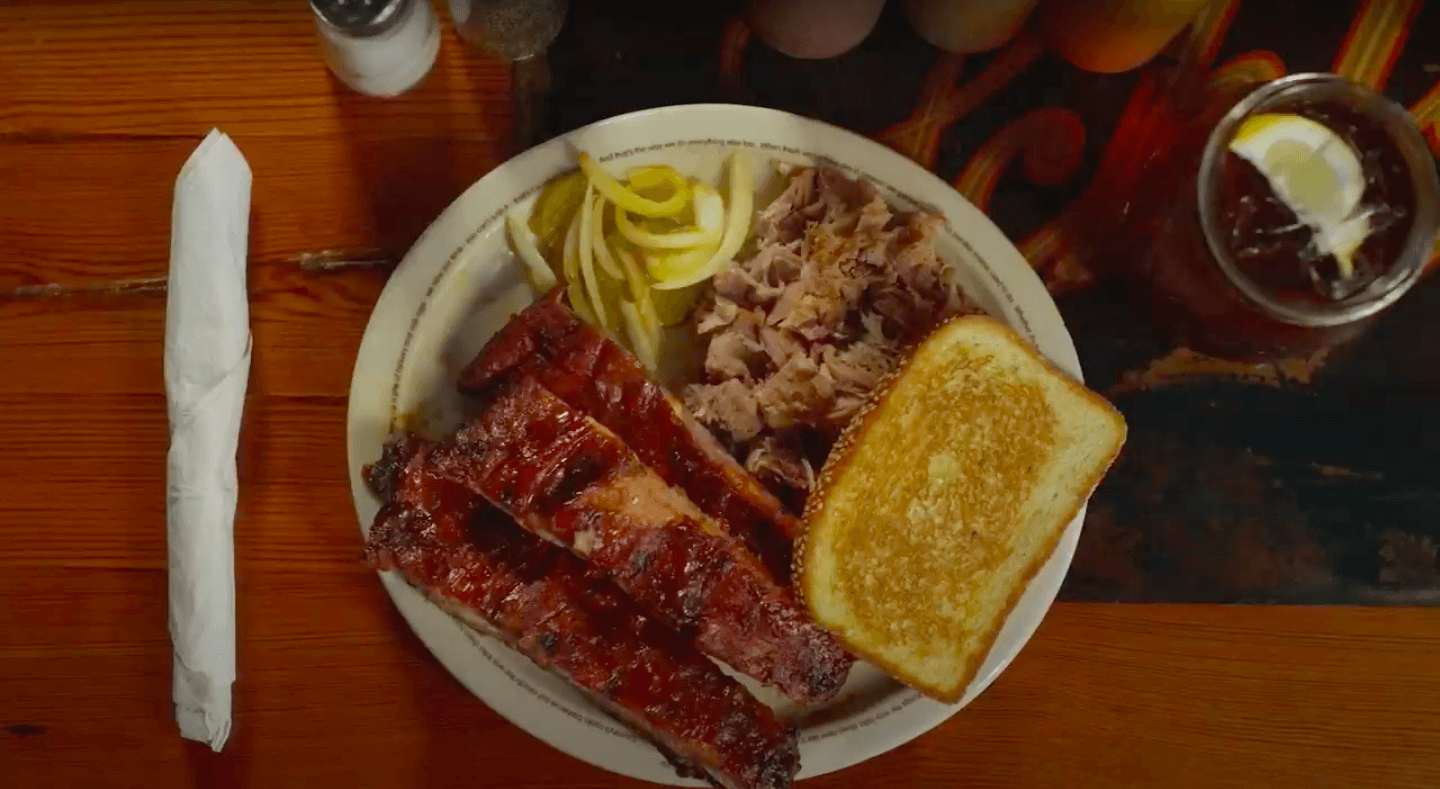 Country's BBQ - Country's offers barbecue pork, chicken, ribs, beef smoked over a fire of oak and hickory wood. It also has a full menu of southern cooking including fried chicken, vegetables, and homemade pies. Their three locations around town ensure you're always only just a short drive from some GREAT local 'cue!

For more ideas on where to eat in Columbus, check out The Columbusite's Good Food Guide for where to go & what to order.
If you're ready for some ALL OUT ADVENTURE, Columbus is an ideal place to vacation. With the longest urban whitewater course in the world, Columbus has everything you need for an amazing weekend of rafting, kayaking and enjoying the water in a whole new way. Check out the myriad of options for river fun like zip lining, biking, strolling along the RiverWalk and other great outdoor adventures…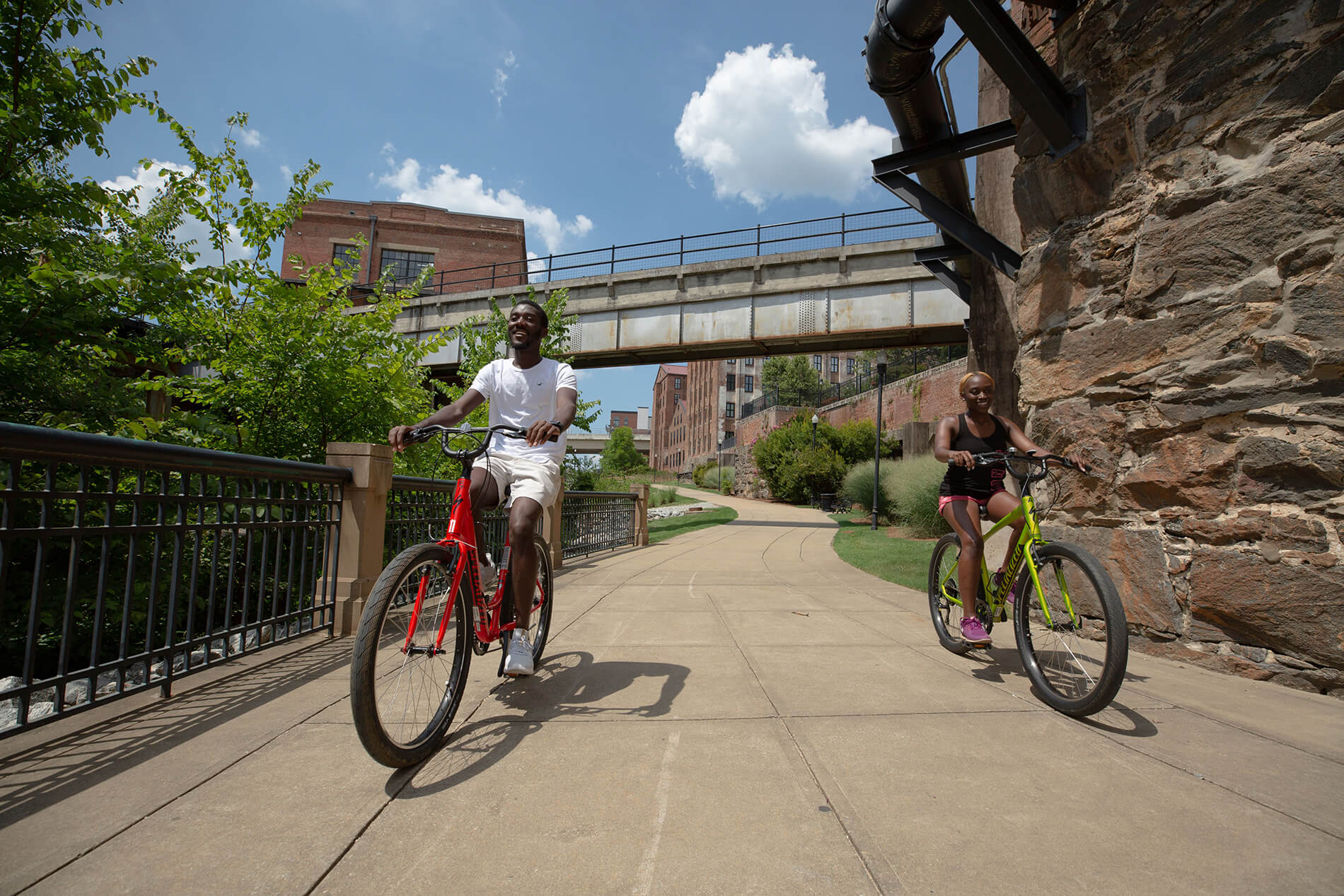 The RiverWalk - The RiverWalk is an outdoor 15-mile linear park that hugs the banks of the Chattahoochee River. Walk, bike, rollerblade, or run… the choice is up to you! Need some gear? Visit Ride on Bikes or Big Dog Running Company in Uptown.
Whitewater Express - Come raft with this crew on the longest urban whitewater course in the world! Columbus' Chattahoochee River course has been described to be "wild as Colorado and as warm as Costa Rica." When you're done with your rafting trip, why not try a ropes course or get a ticket to zip line across state lines? This is a place where you can really #GoAllOut!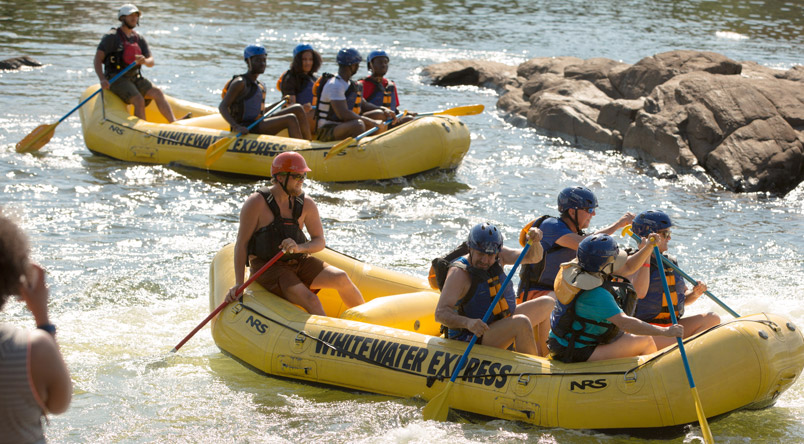 Providence Canyon - Love to hike? Plan a day trip to "Georgia's Little Grand Canyon" at Providence Canyon State Park. Visitors are amazed at the breathtaking colors present in the canyon, and the well-maintained trails that weave through it all. If you go, don't miss the chance to also visit Pasaquan, a world famous folk art site renovated by the Kohler Foundation.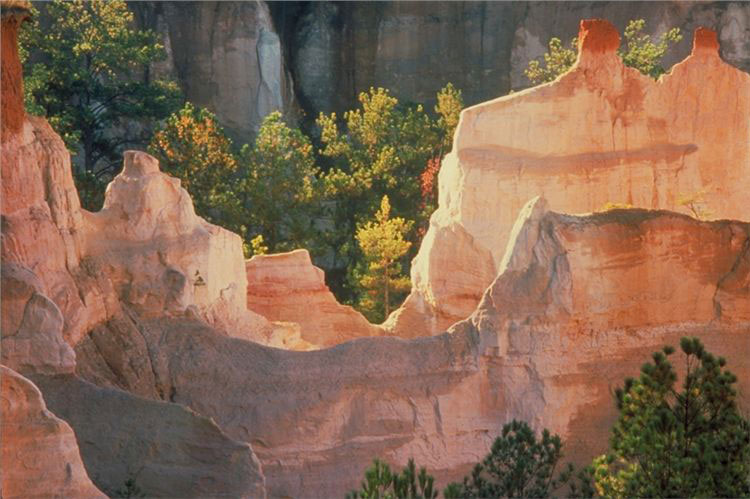 Dragonfly Trail - The Dragonfly Trails are Columbus' network of multipurpose trails that promote recreation, transportation, & connectivity. With 32-miles of interconnected trails, the Dragonfly Trail is the perfect place to explore the sights and sounds of Columbus, Georgia on two wheels. Click here to view a map!
SUP Paddleboard Yoga - Challenge and connect with your mind and body for a 75-minute paddleboard yoga practice on the water with the sun shining above, the sound of rapids and birds chirping in the background.

Fetch Park- Columbus is home to a new dog park at MidCity Yards, and it's AMAZING for Hoomans too! Grab your furry friend (or two!) and head there for a day of off-leash fun. Hungry? Visit Moe's BBQ and grab an order of pork nachos to-go. Just don't forget the Midland Ghost Pepper Sauce on top!
For ALL OUT COMFORT when booking your accommodations, look no further than Columbus' incredible selection of hotels. We've included top picks from around town, but click here for a full directory of local spots to rest your head between adventures.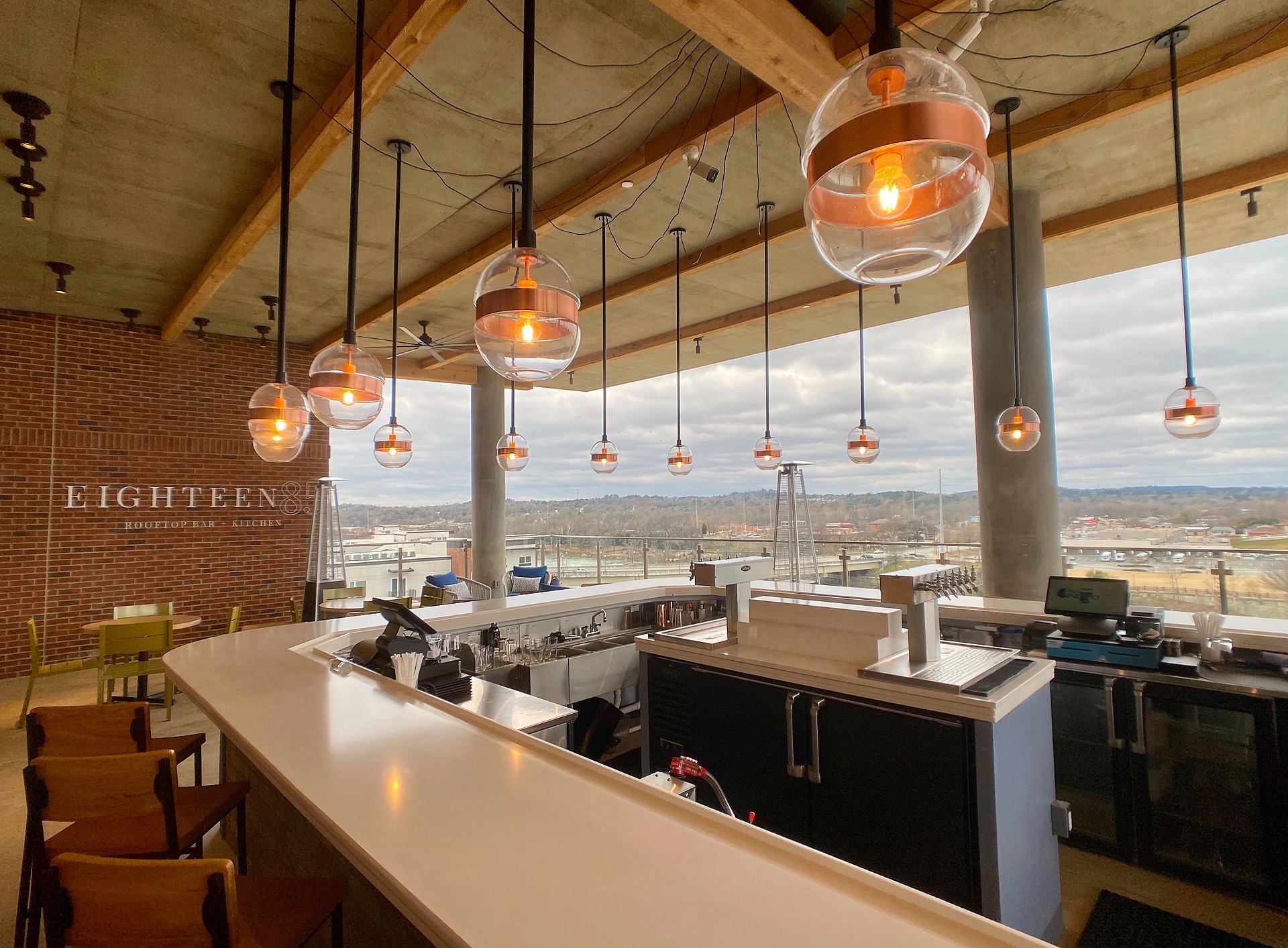 Uptown: Hotel Indigo Columbus at Riverfront Place - This IHG hotel celebrates the spirit of Columbus in the Uptown, overlooking the Chattahoochee River. Hotel Indigo offers top-notch service and accommodations. Don't miss their roof top bar which offers an inviting setting for twilight craft cocktails and regionally-influenced local beers while overlooking the Chattahoochee River.

Bibb: City Mills Steps from the historic Chattahoochee River, an electrifying symbol of our city's urban renewal, is Columbus' first luxury boutique hotel. Filled with custom furniture, original artwork and potters, state-of-the-art technology, and preserved pieces from the Mill's historic past, City Mills revels in the details.

Midtown: Courtyard Marriott Check in for a refreshing stay in a premier location at Courtyard Columbus. Located just minutes from Fort Moore, it is in the perfect spot to make visiting loved ones easy.

North Columbus: Home2Suites by Hilton Located in the heart of Bradley Park's shopping district, Home2 is within safe walking to some of the area's best shops, restaurants, entertainment and just minutes away from downtown, Fort Moore and the Columbus Metro Airport. Whether you're here on corporate business, working as a government contractor, serving in the military or on vacation, this hotel is perfectly suited to meet your needs.

South Columbus: Hampton Inn Columbus South Fort Moore This two-year-running winner of the Connie Award, the highest achievement award in the Hilton brand, appreciates the troops and their families. Supporting the military is not something they take lightly, so you can believe they'll definitely put in the extra work to ensure that your stay is as comfortable as possible. Military rates available for soldiers and Graduation rates are available for families!
Categories: